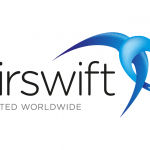 Airswift
Job description
Our client, a global technology and renewable energy company, is seeking expressions of interest for a Head of Power Systems role, a full-time permanent position in Australia.  
This company delivers innovative control and optimisation solutions & EPC services in the renewable energy industry. They have flagship projects that're the first of their kind in Australia and are currently looking for an experienced Power Systems Engineer who has leadership experience or is willing to partake in leadership training. This role has a flexible WFH arrangement, we would value someone in or around Melbourne as, but we're open to remote working. As well as strong power system engineering experience, and the ability to solve real-world electric utility problems, other responsibilities include;
Responsibilities:
Manage and lead grid connection studies for megawatt-scale energy storage systems.

Create and coordinate concept designs (control and electrical), execute power system analysis, stakeholder reporting and ongoing stakeholder negotiations (including client, NSP and regulator).

Proven track record of power system engineering skills in the context of utility scale renewable and / or battery energy storage systems.

Experience working on utility-focused power engineering projects and / or product design.

Proficiency with power system analysis tools including PSSE, PSCAD, Power Factory and

Python.

Proven experience within the NEM connection application process

Supervision and mentoring of other Power systems team members.

Ad-hoc travel to assist in power system validation during commissioning and on as needs basis for client meetings.

Provide engineering support for component solicitations including the evaluation of power conversion systems and battery systems from multiple vendors.
Qualifications and Requirements
Experience on utility electrical power system projects or distributed energy resource projects is strongly preferred.

Bachelor of Electrical Engineering or related electrical power systems field.

Certification as a CPEng or similar registration memberships considered advantageous.

Two industry relevant Referees
Applicants must be eligible to live and work full time in Australia.
Please apply if you hold the above qualifications and experience. Due to the high volume of applications, unfortunately only successful candidates will be contacted.
If you have any questions please contact Matt Smallwood by email matt.smallwood@airswift.com
About Airswift
Airswift is a global workforce solutions provider specializing in oil & gas, power, infrastructure and technology. We serve as a strategic partner to our clients, offering turnkey workforce solution to capture and deliver the top talent needed to complete successful projects by aligning with the unique needs of our clients.  With over 800 employees and 6,000 contractors operating in over 50 countries, our geographical reach and pool of talent available is unmatched and the level of experience, exposure and expertise that the organization has is unparalleled.