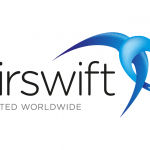 Airswift
Job description
Airswift has been tasked by one of our major Oil and Gas clients to seek a Health, Safety & Environmental Specialist to join their team located in Hobbs, New Mexico for a Long-Term Contract with possibility of extension on a 14/14 basis
Supporting field production operations in the area of Hobbs, NM. This position reports to the Area HSE Manager and serves as the primary HSE resource to Hobbs field operations team including production operations, production services and some construction activities.
Day to day responsibilities:
Supporting efforts to prevent incidents with heavy focus on eliminating significant incidents and fatalities through providing guidance on implementation and execution of processes and procedures that comply with state and federal HSE regulatory requirements.
Identifying HSE gaps, developing solutions and implementing improvement plans to close.
Spending significant time in the field coaching and engaging field personnel to promote and influence safe operations.
Operations include traditional base production field with various types of separation equipment and artificial lift types. In addition, the field has some unconventional operations that include a compressor station, Central tank battery and Gas lift wells.
Most locations are over an hour from the Hobbs field office.
Operations may include equipment in Hydrogen sulfide service and therefore candidates should be competent in Hydrogen Sulfide risks and safeguards.
Requirements:
Candidate must be able to form strong and collaborative relationships with customers, stakeholders, and peers.
Experience in Oil and Gas Operations
Prior experience in Health, Safety and Environment Experience interpreting Federal and State regulations
Geographical nature of the operational area involves travel by driving.
Should you be interested in this exciting opportunity with a global oil and gas company please apply to this advert with your up-to-date resume.