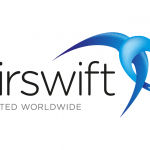 Airswift
Airswift has been tasked by one of its major Oil and Gas clients to seek a

HFE specialist to work within their facilities located in Houston, TX for an 12-month assignment.

Requirements:
To be able to advise capital projects, businesses and assets on compliance with relevant legislation, as appropriate;

To prepare technical documentation, including HFE Strategies and HFE design analysis reports, to an appropriate technical and professional standard

To facilitate and report on HFE Screenings and lead and report on HFE Design Analysis as directed by the relevant HFE SME or project HFE Strategy

To represent the HFE Discipline in technical working groups, design reviews, etc on allocated projects.

To provide relevant training and awareness to project team members, as required.

Conducts fluid levels with echo meter.
Required and Preferred Skills and Experience:
Satisfies professional certification requirements of recognized professional bodies, such as: o Centre for Registration of European Ergonomists (CREE), Institute of Ergonomics and Human Factors (IEHF) o USA Board of Certification in Professional Ergonomics (CPE/ CHFP)

At least 15 years, 10 years or 5 years relevant full-time professional experience as a Human factors or Ergonomics professional, including at least 10 years, 5 years or 2 years oil and gas industry experience.