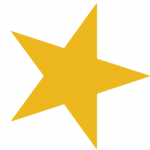 Seadrill
HR ADMINISTRATOR
Function: HR 
Location: Liverpool

ABOUT SEADRILL
Seadrill is one of the world's most modern offshore integrated drilling companies. Using world leading technology, we operate in 15 countries across 5 continents, employing some 4,000 people representing 65 nationalities. Our vision is to Set the Standard in Drilling. It's an ambitious goal and we all play a part in achieving this.

We recognise that our people are key to helping us to achieve our vision, so we have fostered an inclusive culture that supports and celebrates diversity of thought. It fuels our innovation and connects us closer to our customers and the communities we operate in.

Help us to keep innovating, improving and maintaining the highest safety records and service delivery. In return we offer support and development opportunities that help you to unlock your full potential
JOB SUMMARY
The role is accountable for the provision of a customer centric hire to retire HR administration service to employees, managers, HR and where required external stakeholders. As a member of the People Services team, they will work within a continuous improvement culture that is focused on delivering a great service experience and delivering value for Seadrill.
JOB SPECIFIC RESPONSIBILITIES
• To put the employee / customer first in our delivery of excellent service at all times
• Provide accurate and timely first line HR administrative support to Managers, Employees, HR and where required external stakeholders across the global business, including but not exclusive to:
• New starters administration and onboarding
• Changes to employment and personal details
• Changes to benefits and compensation
•  Preparation of data and entries to support the payroll process as required
• End of employment administration
• Ad-hoc reporting and file management
• Employment correspondence and documentation
• Maintaining accurate employee records (electronic & paper based)
• Respond to enquiries from internal and external stakeholders providing accurate information and guidance, ensuring queries are dealt with in a timely and efficient manner
• Take ownership of delivering your part in individual and team objectives/SLAs & KPIs, maintaining a high standard of quality, protecting, and enhancing the integrity of our company at all times
• Appropriately escalate to subject matter experts or leadership any transactions, contractual or procedural actions and queries that require review, guidance, or problem resolution. Taking personal responsibility to ensure that a satisfactory outcome is reached
• Identify and where appropriate help to implement improvements to processes and services provided
• Continuously maintain your internal and external knowledge of the policies, processes, systems and services through self-driven learning and drawing on the knowledge available through peers and resources
• Collaborate with the wider People Services team and HR function to understand the business needs to deliver an effective service for our customers
• Actively participate and contribute to the People Services change journey and where required involvement in activities to ensure consistency across the function
• Maintain high standards of confidentiality and compliance, ensuring the maintenance of accurate employee and HR records, in line with Data Protection legislation, company directives and policies
SAFETY AT SEADRILL
Our goal is to ensure that 'nobody gets hurt' whilst performing their job. Everyone at Seadrill has a part to play in meeting our safety commitment.
Through strong leadership and personal responsibility from all employees, we take a systematic approach to identifying, managing and preventing the hazards involved in our day to day operations. Nothing is more important to us than the health, safety and security of our workforce and the communities in which we operate and behaving responsibly towards our shared environment. We are vigilant, disciplined and always looking out for one another. We have developed and embedded a strong safety culture onshore and offshore, fostered by all employees, who each have a personal responsibility and the authority to put an immediate stop to the job if they believe it to be unsafe. Everyone at Seadrill is accountable for helping to build this culture of care.
KNOWLEDGE, SKILLS AND EXPERIENCE
Essential
 • You understand of the importance of a great employee experience within an organisation
• You understand and are familiar with the full recruit to retire lifecycle, procedures, and policies
• You can work towards tight deadlines with high volumes and conflicting demands
• You have an eye for detail, a logical approach, and the drive to complete a task/project to a high-quality standard.
• You are self-motivated, well organised and can work with minimum supervision
• You are solution focused, with a proactive approach and 'can do' attitude
• You are a clear communicator both written and verbal
• You are confident in working with standard office software such as Microsoft Office and have strong skills in Excel and Word.
Desired
• You have experience of working within the HR function of an offshore drilling company
• You have worked within a shared service environment
• You can apply a basic understanding of employment law to employee cases and queries
• You have experience of working with HR Information Systems and Shared Services tools such as Case Management, telephony, electronic document management systems. Oracle experience would be an advantage


EDUCATION AND QUALIFICATIONS

Preferred
• CIPD qualified


JOIN SEADRILL
We value our people and want to retain them. So, we offer a competitive package built around an attractive base salary and a range of benefits tailored to your location.

Join Seadrill. Own the Opportunity.