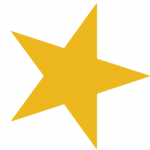 Seadrill
HR Administrator
Employment type: Permanent
Location: Rio de Janeiro  
ABOUT SEADRILL
Seadrill is one of the world's most
modern offshore integrated drilling companies. Using world leading
technology, we operate in 15 countries across 5 continents, employing
some 4,000 people representing 65 nationalities.
Our vision is to Set the Standard in
Drilling. It's ambitious and we all play our part in achieving this.
We recognize that our people are key to
helping us to achieve our vision, so we have fostered a culture that
encourages, supports and celebrates diversity of thought. It fuels our innovation
and connects us closer to our customers and the communities we operate
in.
Help us to keep innovating, improving
and maintaining the highest safety records and service delivery. In
return we will provide support and development opportunities that help
you unlock your full potential.
SEADRILL BEHAVIORAL FRAMEWORK
In Seadrill, setting the standard is not just about what we deliver, but how we deliver it.
We co-created our Behavioral Framework with our employees, where we identified four key competencies that define our culture and help us to live our values. Our behaviors are embedded in the way we work and support and guide us day to day:
Drive & Ownership
Change & Forward Thinking
Communication & Collaboration
Service Delivery.
SAFETY AT SEADRILL
Our goal is to ensure that 'nobody gets hurt' whilst performing their job. Everyone at Seadrill has a part to play in meeting our safety commitment.
Through strong leadership and personal responsibility from all employees, we take a systematic approach to identifying, managing and preventing the hazards involved in our day-to-day operations. Nothing is more important to us than the health, safety and security of our workforce and the communities in which we operate and behaving responsibly towards our shared environment. We are vigilant, disciplined and always looking out for one another. We have developed and embedded a strong safety culture onshore and offshore, fostered by all employees, who each have a personal responsibility and the authority to put an immediate stop to the job if they believe it to be unsafe. Everyone at Seadrill is accountable for helping to build this culture of care.
JOB SUMMARY
Provide administrative support to the HR
department, undertaking administrative duties associated
with the team and its activity.
Duties include maintaining records,
preparing documents, and ensuring employees receive adequate support.
JOB SPECIFIC RESPONSIBILITIES
Ensure that all HR related administration is processed efficiently and appropriately
Assist with employee lifecycle administration including recruitment and onboarding
Act as point of contact for personnel queries
Undertake delegated tasks and projects as required
Reporting regularly on HR metrics
Any other duties as requested by Line Manager.
KNOWLEDGE, SKILLS AND
EXPERIENCE
Essential
Intermediate English
Intermediate Microsoft Office knowledge
Excellent verbal and written communication skills
Team player, dynamic and open to learn
Previous experience in HR department
Desired
Previous experience in Oil & Gas industry.
EDUCATION AND QUALIFICATIONS
Minimum Requirements
Bachelor's Degree ongoing or concluded.
Preferred
Bachelor´s degree in Business, HR, Psychology or equivalent.
JOIN SEADRILL
We value our people and want to retain
them, so we offer a competitive package built around an attractive base
salary and a range of benefits tailored to your location.
Join Seadrill. Own the Opportunity.
Opportunity also for people with disabilities (PCD).