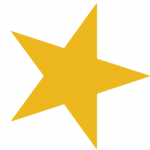 Seadrill
JOB TITLE                          : HR Advisor – Operations
REPORTING TO                 : Rig Manager
LOCATION                         : Rio De Janeiro
ABOUT SEADRILL
Seadrill is one of the world's most modern offshore Deepwater drilling companies. Using ground-breaking technology we operate in 15 countries across 5 continents, employing some 5,000 people representing 65 nationalities. Our vision is to Set the Standard in Drilling. It's an ambitious goal. And every single one of us has a part to play. Help us to keep innovating, improving and maintaining the highest safety standards, and we'll give you what you need to be your best too.
Diversity and inclusion are more than words for us. Everyone is welcome—as an inclusive workplace, our people are comfortable bringing their authentic whole selves to work. We continue to build an inclusive culture that encourages, supports, and celebrates the diverse voices of our people. It fuels our innovation and connects us closer to our customers and the communities we operate in.
Seadrill is an equal opportunities employer and this position is open to People with Disabilities (PcD) 
JOB SUMMARY
The HR Advisor is a key member of the Rig Team helping to drive business results and provide solutions to personnel related issues.
JOB SPECIFIC RESPONSIBILITIES
Develop strategic plans with the rig leadership team and take ownership of the operational HR function.

Conduct "First Hitch" interviews with new / promoted / relocated employees & Supervisors.

Ensure that the structure in place best supports achieving the business plan for the operations continuity.

Understand the capabilities and performance of rig personnel.

Responsible for talent and performance management for rig personnel and developing succession plans, career plans and detection of new talent working along with recruitment area.

Hold periodic meetings with the rig leadership team to discuss and address individual and team performance.

Identify top / lower performers and recommend career planning as appropriate.

Ensure recruiting effort is in place for backfill / replacement

Hold career development meetings as appropriate

Periodic meetings with rig leadership to identify future leaders / fast track personnel to build a development plan which considers backfill as needed and periodic meetings with rig leadership to review progress.

Create and manage to the annual training plan and build upon through the year as required

Ensure training and development plans are updated for backfill / replacement

Works with operator/client to ensure personnel/training requirements are met.

Ensure personal contact with offshore personnel as operationally needed.

Build channels of 2-way communication with rig personnel – employee relations

Ensure resources to be highly responsive to rig personnel issues

Monitor and continually improve communication with offshore rig leadership to ensure efficient execution of rig business

Participate in daily meetings with offshore rig leadership

Communicate Seadrill policies and programs

Assist rig team in creating a safety culture & mindset

Meet periodically with HR leadership to discuss areas of improvement / improvements on current procedures and concepts

As needed, work with local labor contractors to source talent

Reviews and approves payroll data to ensure accuracy of payments.

Attend Client audits keeping all personnel files updated and required as per contract, to avoid penalization.

Perform other tasks and duties as assigned or required.
SAFETY AT SEADRILL
Our goal is to ensure that 'nobody gets hurt' whilst performing their job. Everyone at Seadrill has a part to play in meeting our safety commitment.
Through strong leadership and personal responsibility from all employees, we take a systematic approach to identifying, managing and preventing the hazards involved in our day to day operations. Nothing is more important to us than the health, safety and security of our workforce and the communities in which we operate and behaving responsibly towards our shared environment. We are vigilant, disciplined and always looking out for one another. We have developed and embedded a strong safety culture onshore and offshore, fostered by all employees, who each have a personal responsibility and the authority to put an immediate stop to the job if they believe it to be unsafe. Everyone at Seadrill is accountable for helping to build this culture of care.
SEADRILL BEHAVIORAL FRAMEWORK
In Seadrill, setting the standard is not just about what we deliver, but how we deliver it.
We co-created our Behavioural Framework with our employees, where we identified four key competencies that define our culture and help us to live our values. Our behaviours are embedded in the way we work and support and guide us day to day:
Drive & Ownership

Change & Forward Thinking

Communication & Collaboration

Service Delivery
EQUIPMENT AND SYSTEMS
Proficient computer skills and Microsoft Office.
EDUCATION AND QUALIFICATIONS
High School Diploma or equivalent, Bachelors Degree preferred           
Experience        
5 years in an operational HR role in the drilling industry with 5 years general HR experience.
Skills
Excellent verbal and written communication skills

Basic Technical English

Computer skills with experience in Oracle, Skills VX, Microsoft Office Package, and HRIS system
Other
Analytical and Supervisory experience

Must pass Drug Screen and Background Check
JOIN SEADRILL
We value our people and want to retain them. So, we offer a competitive package built around an attractive base salary and a range of benefits tailored to your location.
Join Seadrill. Own the Opportunity.