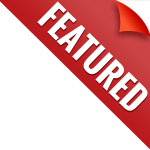 Hire Rightt Human Resource Consultants
HR Advisor (Oil and Gas) Jobs in Dubai, UAE
Posted by Hire Rightt Human Resource Consultants on ArabJobs.com
Job Category: Human Resources
Career Level: Senior
Job Type: Full Time
Vacancies: 3 Open Positions
Salary: Negotiable (AED 18,000-20,000)
Experience: Minimum 5 Years
Job Description
Leading Multi-National Oil and Gas Company in Dubai seeks to Hire HR Advisor. The job responsibilities include:
Ensure the successful implementation and consistent application of Human Resources standards.
Liaise with HRTL to support and advise General Managers, Country Managers, and their teams to deliver proactive support, advice, and guidance to address all aspects of people challenges across their respective areas.
Provide proactive resource planning support and co-ordinate all recruitment and selection requirements liaising with Land Recruitment as needed.
Actively drive the transfer of existing Group employees to meet resource requirements and individual career aspirations.
Provide routine advice and manage the issuance of contractual paperwork including offer letters and contracts of employment, confirmation of changes to terms and conditions, and any salary-amendment matters.
Work with the HR Team Leaders to support the successful use of the performance appraisal process.
Support the HR Team Leader in providing appropriate advice and guidance on performance management issues, encouraging the use of documented discussions and performance improvement plans as required. Responsible for all preparation and issue of all associated paperwork.
Work with Regional Leadership Team to develop talent and follow up on Succession Plan for High Potential employees.
Monitor and report regularly on headcount, turnover, or absence issues to HRTL so timely action can be taken to mitigate the effect on.
Maintain and distribute employee travel information to include appropriate safety and security information, emergency contact details, and associated medical and insurance cover.
In conjunction with the HR Administrator, maintain the Human Resources database and employee files to ensure the accurate and confidential administration of all employee details.
Job Requirements
University qualifications: Bachelor's degree
Other certifications: Diploma/MBA or equivalent qualification to HR
Previous experience: Min 5 years
Specialist knowledge: SAP
Other Skills: Good interpersonal skills with an ability to tailor their approach to deal appropriately with all levels of contact
Ideal Age Range: ANY
Gender Preference: ANY
Nationality Preference: ANY
Language Skills: English
Current Residence: UAE
About The Company
Hire Rightt is a broad based recruitment company offering specialist assistance in the region, providing professional and personal recruitment services, offering flexibility and quality within a cost-effective framework. Hire Rightt is recognized as being unique in delivering people solutions from high-level strategic planning through to practical day-to-day support. There are a number of characteristics that make us different. At Hire Rightt our expertise spans the whole lifecycle of an organization's human resources activities, bringing together best practice recruitment and retention strategies, compensation and benefits advice, learning and development, career development, succession planning, and if necessary, outplacement support all under one roof. In this way, our capability uniquely mirrors the full spectrum of HR activities, allowing us to provide a total solution that really meets the organization's needs.
Apply For Job
Click here to apply for the HR Advisor (Oil and Gas) job in Dubai.
Or share with friends
Share this job to: