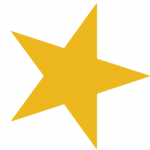 Seadrill
JOB TITLE                          HR Technology Manager
REPORTING TO                Director of People Services
LOCATION                        Liverpool
ABOUT SEADRILL
Seadrill is one of the world's most modern offshore Deepwater drilling companies. Using ground-breaking technology we operate in 15 countries across 5 continents, employing some 5,000 people representing 65 nationalities. Our vision is to Set the Standard in Drilling. It's an ambitious goal. And every single one of us has a part to play. Help us to keep innovating, improving and maintaining the highest safety standards, and we'll give you what you need to be your best too.
Diversity and inclusion are more than words for us. Everyone is welcome—as an inclusive workplace, our people are comfortable bringing their authentic whole selves to work. We continue to build an inclusive culture that encourages, supports, and celebrates the diverse voices of our people. It fuels our innovation and connects us closer to our customers and the communities we operate in.
JOB SUMMARY
This role is accountable for driving value from our HR technology and systems to Seadrill through the implementation, continuous development, and adoption of our HR technology. The incumbent will own and be responsible for all global HR technological systems, processes and implementation. Through strong business partnerships with key stakeholders, they will understand the business needs and opportunities and manage the delivery through our IT partners and vendors.
 JOB SPECIFIC RESPONSIBILITIES 
Seadrill Management System
·       Lead the HRIS team, ensuring that the employee experience is always at the heart of our design and delivery
·       Lead the delivery and continuous improvement of HR technology solutions ensuring that the business needs and opportunities are clearly understood and that we fully utilise and exploit the technology wherever possible to simplify, automate and deliver value
·       Drive the development and adoption of data insights through business focused HR Analytics
·       Responsible for the implementation and adoption of HR Technology and process change, utilising structured project and change management methodologies, coaching others as appropriate in best practices
·       Accountable for driving resolution on behalf of HR for HR technology issues and concerns, taking personal responsibility to ensure that a satisfactory outcome is reached and that the business impact is understood and appropriately managed
·       Manage a strong partnership with ISIT and associated vendors to deliver the required HR technology support
·       Manage the governance of HR technology within the function, actively leading HR functional meetings to manage prioritisation and alignment of requirements
·       Lead on behalf of HR, the development and deployment of a suitable next generation ERP solution, ensuring that Seadrill leverages the maximum opportunities from the investment
·       Proactively maintain your internal and external knowledge of HR technology advances and developments to support our continued journey through self-driven learning and drawing on the knowledge available through peers and resources
·       Coach and develop other members of the HRIS team and where required the wider HR team in key processes and procedures
·       Work collaboratively with the wider HR function and actively participate and contribute to the HR transformation journey
·       Maintain high standards of confidentiality, compliance, ensuring the maintenance of accurate employee and HR records, in line with Data Protection legislation, company directives and policies
SAFETY AT SEADRILL
Our goal is to ensure that 'nobody gets hurt' whilst performing their job. Everyone at Seadrill has a part to play in meeting our safety commitment.
Through strong leadership and personal responsibility from all employees, we take a systematic approach to identifying, managing and preventing the hazards involved in our day to day operations. Nothing is more important to us than the health, safety and security of our workforce and the communities in which we operate and behaving responsibly towards our shared environment. We are vigilant, disciplined and always looking out for one another. We have developed and embedded a strong safety culture onshore and offshore, fostered by all employees, who each have a personal responsibility and the authority to put an immediate stop to the job if they believe it to be unsafe. Everyone at Seadrill is accountable for helping to build this culture of care.
SEADRILL BEHAVIORAL FRAMEWORK
In Seadrill, setting the standard is not just about what we deliver, but how we deliver it.
We co-created our Behavioural Framework with our employees, where we identified four key competencies that define our culture and help us to live our values. Our behaviours are embedded in the way we work and support and guide us day to day:
Drive & Ownership
Change & Forward Thinking
Communication & Collaboration
Service Delivery
KNOWLEDGE, SKILLS AND EXPERIENCE
Essential
• Understand the importance of a great employee experience within an organisation
• 5+ Years' experience in working in a HR technology operational team
• Experience and demonstrable knowledge of how technology can effectively support the delivery of the recruit to retire lifecycle
• Sufficient level of technical experience and understanding to support and challenge ISIT partners
• Experience of implementation and business adoption of a global HR ERP solution
• Strong project and change management leadership experience
• Experience leading the review and improvement of HR processes
• Experience leading demand management and partnering of IT service providers
• Experience of HR Analytics and dashboards
• Excellent stakeholder management and communications skills
• Ability to work towards tight deadlines with high volumes and conflicting demands
• Strong attention to detail, a logical approach, and the drive to complete a task/project to a high-quality standard
• Self-motivated, well organised and can work with minimum supervision
• Solution focused, with a proactive approach and 'can do' attitude
• A strong and proactive communicator and business partner
• Confident in working with standard office software such as Microsoft Office and have strong skills in Excel and Word.
Desired
•       Experience of working within the HR function of an offshore drilling company
•       Experienced in the delivery of global services
•       Experience of working or leading the activities regarding ISO9001 or other quality disciplines
EDUCATION AND QUALIFICATIONS
Preferred
• Project management qualification
• Lean / Six Sigma qualified
JOIN SEADRILL
We value our people and want to retain them. So, we offer a competitive package built around an attractive base salary and a range of benefits tailored to your location.
Join Seadrill. Own the Opportunity.