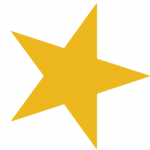 Seadrill
Offshore/Onshore
Onshore

Job Level
12
Job Information
Reporting To: Vice President – HSE
Function: HSE
Location: London
ABOUT SEADRILL
Seadrill is one of the world's most modern offshore Deepwater drilling companies. Using ground-breaking technology we operate in 15 countries across 5 continents, employing some 5,000 people representing 65 nationalities. Our vision is to Set the Standard in Drilling. It's an ambitious goal. And every single one of us has a part to play. Help us to keep innovating, improving and maintaining the highest safety standards, and we'll give you what you need to be your best too.
Diversity and inclusion are more than words for us. Everyone is welcome—as an inclusive workplace, our people are comfortable bringing their authentic whole selves to work. We continue to build an inclusive culture that encourages, supports, and celebrates the diverse voices of our people. It fuels our innovation and connects us closer to our customers and the communities we operate in.
JOB SUMMARY
The HSE Analyst is responsible for the analysis and reporting of HSE performance globally, supporting the VP of HSE by utilising the data to gather insights, make recommendations and inform decision making. The role will be a subject matter expert in our incident management system; generating reports, identifying efficiencies and process enhancements and supporting end-users.
This role will be responsible for the design and roll out of HSE communications that drive end-user engagement and support in the education, implementation and adoption HSE processes globally.
JOB SPECIFIC RESPONSIBILITIES
Analyse and report on HSE Performance globally, to assess the effectiveness of HSE initiatives, identify trends and to support the HSE Leadership team to drive safety performance.
Responsible for the ongoing development of the HSE Insights dashboard, ensuring data quality and that insights support the HSE Strategy and maintain relevance across diverse group of stakeholders given their varying expectations and interests.
Develop and maintain a communications strategy for the HSE department, integrating data and insights to explain the purpose and desired outcomes of key initiatives and ensuring consistency in messaging to drive engagement and adoption with end-users.
Manage and utilise HSE Communication channels and technologies including Microsoft Teams, Yammer, Seanet, Linkedin, Twitter, to drive engagement and support in the education and adoption of new and existing HSE initiatives.
Support the HSE Leadership team in the presentation and delivery of HSE data, insights and initiatives .
SAFETY AT SEADRILL
Our goal is to ensure that 'nobody gets hurt' whilst performing their job. Everyone at Seadrill has a part to play in meeting our safety commitment.
Through strong leadership and personal responsibility from all employees, we take a systematic approach to identifying, managing and preventing the hazards involved in our day to day operations. Nothing is more important to us than the health, safety and security of our workforce and the communities in which we operate and behaving responsibly towards our shared environment. We are vigilant, disciplined and always looking out for one another. We have developed and embedded a strong safety culture onshore and offshore, fostered by all employees, who each have a personal responsibility and the authority to put an immediate stop to the job if they believe it to be unsafe. Everyone at Seadrill is accountable for helping to build this culture of care.
SEADRILL BEHAVIORAL FRAMEWORK
In Seadrill, setting the standard is not just about what we deliver, but how we deliver it.
We co-created our Behavioural Framework with our employees, where we identified four key competencies that define our culture and help us to live our values. Our behaviours are embedded in the way we work and support and guide us day to day:
Change & Forward Thinking
Communication & Collaboration
Click on the link below to view Seadrill's Behavioural Framework
Seadrill Behavioural Framework
KNOWLEDGE, SKILLS AND EXPERIENCE
Essential
Proficiency in Microsoft Suite, specifically Excel, PowerPoint and PowerBi at an advanced level.
 

Excellent communication skills with the ability to use data to influence a range of stakeholders and discuss technical concepts and information clearly and meaningfully.
 

Ability to manage a wide range of stakeholders with varying priorities.
 

Demonstrate excellent teamwork and collaboration.
 

Ability to thrive in a changing and fast paced environment and comfortable dealing with ambiguity.
 

Excellent attention to detail and focus on quality control.
 

Has an interest to learn HSE / Offshore drilling (Occ Health & Safety as well as Process safety).
Desired
Exposure to project management processes
Experience in developing and implementing integrated communication activities
Experience working in a matrixed environment and demonstrated ability to influence others toward a common vision or goal.
EDUCATION AND QUALIFICATIONS
Minimum Requirements
Preferred
 

Qualification / interest in HSE
JOIN SEADRILL
We value our people and want to retain them. So, we offer a competitive package built around an attractive base salary and a range of benefits tailored to your location.
Join Seadrill. Own the Opportunity.