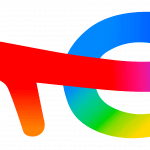 Total Energies
https://krb-sjobs.brassring.com/TGnewUI/Search/home/HomeWithPreLoad?partnerid=30080&siteid=6558&PageType=JobDetails&jobid=1996501
<!– ngIf: bFromTalentSuite && bLoggedIn && bresponsiveCandidateZone && tgSettings.BellIcon.toLowerCase()=='true' && !(isNonProfileAllowed || AnonymousLoginType=='ByPassGQLogin') && (standAloneGQ

<!– ngIf: ShowJobAlert && bLoggedIn && (Applied || (ApplyDifference
Communication, General Services, Hyg Saf Sec Societal Env Qual, Particular Situations, Secretarial/Administrative Support
HOUSTON-LOUISIANA STREET(USA)
Job Description
ACTIVITIES:
Technical:
Support creation and achievement of Company HSE objectives

Assist in tracking / trending of appropriate leading and lagging indicators for construction and O&M projects

Ensure daily liaison with contractor(s) and manage their performance with regards to contract requirements

Follow up equipment testing activities (Commissioning) performed by contractor(s)

Assist in incident investigations with knowledge of root cause analysis
Interfaces:
Participate in all necessary meetings with management team

Provide input as necessary to regulatory and TERUSA documentation required for HSE matters.

Assist in training of company personnel and updating training matrices

Participate in contractor management meetings with EPC contractors
Quality:
Participate in project reviews as requested by TERUSA

Assist in HSE audits and inspections

Gather 'lessons learned' and provide feedback
Candidate profile
ACCOUNTABILITIES:
Accountable to Management for:
HSE deliverables and HSE KPIs

Respecting HSE rules and requirements and for ensuring their application within the Project Organization, including Contractors.

Individually for demonstrating an exemplary behavior regarding HSE rules and requirements, and regarding the Company Ethics and "Code of Conduct" policy.
QUALIFICATIONS:
Minimum Education:
Bachelor's degree in an engineering/science/technical field (Safety related preferred)
Minimum Experience:
0 – 4 years
Required Skills /Certifications:
HSE Principles and Programs – entry level knowledge and experience.
Incident investigations and root cause analysis – entry level knowledge and experience.
OSHA, EPA, Drug & Alcohol – entry level knowledge.
Proficient organizational ability and commitment to meeting deadlines.
Strong teamwork skills.
Strong communication skills.
Team worker capable of working autonomously.
Professional Safety Certification preferred.
Physical Requirements:
Ability to travel to project sites and walk around the location, outdoors
Language Requirements:
English
INTERNATIONAL CONSIDERATION:
TotalEnergies regrets that it is unable to sponsor employment Visas or consider individuals on time-limited visa status for this position.
Metier
General Communication Resp, H3SEQGenResponsibil/Polyval, Safety, Environment, Quality, Health-Hygiene, Administrative Support, Secretarial Support, General Services Responsibilit
Workplace location (Precisions/Keywords)
Houston, Texas
Employment type
Regular position
Experience level required
Less than 3 years, Minimum 3 years, Minimum 6 years
Branch
Gas Renewables And Power
About us / company profile
Give your best to better energy and make the commitment with Total. With over 500-plus professions in 130 countries, we offer high safety and environmental standards, strong ethical values, an innovation culture and wide-ranging career development. Be part of the global team whose mission is already shared by 100,000 employees: to make energy better each and every day.