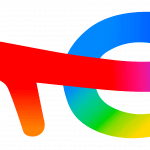 Total Energies
General Services, Hyg Saf Sec Societal Env Qual
HOUSTON-LOUISIANA STREET(USA)
Job Description
TotalEnergies E P USA, Inc. (TEEP USA) and certain of its affiliates are active in the Deepwater Gulf of Mexico with respect to the Tahiti, Anchor, Jack, and Ballymore Fields. The jobholder is responsible for managing HSE risks and activities associated with these Operated by Other (OBO) assets and any future joint ventures. The jobholder will monitor and participate in joint venture partner activities to minimize risk to TotalEnergies and guide continuous improvement in HSE performance. The jobholder also provides HSE support to other TEEP entities in the US and is responsible for HSE performance data, administering Company Management System, and general administrative processes.
ACTIVITES:
As the HSE Manager for TotalEnergies E P USA, Inc (TEEP USA), you will have the opportunity as a management team member to lead TEEP USA in safety and with regard to health and sustainable development in an energy transition environment. As the HSE Manager of TEEP USA, your primary activities will include the following:
PURPOSES:
The HSE manager provides proactive and reactive advice in all areas of HSE and accountable for the implementation of all tasks stated in Job dimensions.
Context and environment
TEEP USA is an affiliate accountable for managing TotalEnergies interest in offshore assets in the GOM. The TEEP USA team is multi-disciplinary and works closely together. The position will interface with Company, Branch and TEEP USA personnel to ensure the development, implementation and administration of the HSE program is fully implemented for affiliate activities. The position will also interface with the HSE network at a Country level in the One TotalEnergies One Country (OTOC) context
Keeping a thorough collaboration

 with assets and the other Métiers as well as with relevant interphases in HQ is vital
High exposure associated with local context Gulf of Mexico, presence of NGO and multiple stakeholders (regulatory bodies, i.e. BSEE, BOEM), with OBO activities entailing exposure to high HSE risks with potential catastrophic consequence (well blow out, pollution, incidents).

Candidate profile
QUALIFICATIONS:
10 years of experience in the Health, Safety, Environmental and Regulatory work environment, preferably in Upstream Exploration and production Gulf of Mexico activities

Bachelor's degree required; preferably in an engineering or technical discipline

Must be familiar with the applicable laws and regulations as they apply to the health, safety and environmental area

In-depth knowledge of TotalEnergies referentials and HSE Company rules preferred

Advanced communication and presentation skills, the ability to effectively communicate, integrate and collaborate across all levels and disciplines of the organization

Problem-solving

 mind with the ability to make sound decisions, and to take on challenges.

Excellent written skills

Fluent English required
INTERNATIONAL CONSIDERATION:
TotalEnergies regrets that it is unable to sponsor employment Visas or consider people on time-limited visa status for this position
 
Metier
H3SEQGenResponsibil/Polyval, Safety, Environment, Quality, Security, Health-Hygiene, General Services Responsibilit, Work Environment, Facility Services
Workplace location (Precisions/Keywords)
Houston, Texas
Employment type
Regular position
Experience level required
Minimum 6 years, Minimum 10 years
Branch
Exploration and Production
About us / company profile
Give your best to better energy and make the commitment with Total. With over 500-plus professions in 130 countries, we offer high safety and environmental standards, strong ethical values, an innovation culture and wide-ranging career development. Be part of the global team whose mission is already shared by 100,000 employees: to make energy better each and every day.