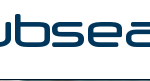 Vacancy information

HSE Senior Advisor

DESCRIPTION OF ROLE

A Project HSE Advisor acts as the focal point for designated project HSE matters. They will provide a HSE support function to project management.

The project HSE Advisor has a direct reporting line to the project manager and a functional reporting line to the regional HSSE Manager.

All personnel are expected to contribute to creating a positive HSEQ culture within Subsea 7 and ensure familiarity with and adherence to local HSEQ codes and practices.

All personnel are also expected to contribute to creating a culture of ethics and integrity within Subsea 7and ensure familiarity with and adherence to our Code of Conduct.

This position is essential for HSE success or failure and is categorized as being of high safety criticality.  The jobholder is responsible for evaluating hazards, potential hazards and resolving problems that could have serious safety implications.

 

POSITION OVERVIEW

Generic Key Responsibilities & Activities

Lead a positive HSE culture and behavior across Subsea 7 and particularly within their sphere of influence and are pro-active in all HSE matters
Champion the Subsea 7 Critical Safety Behaviors Program, setting the tone and leading by example
Responsible for the efficient, timely, accurate and cost-effective management and delivery of the function's activities within the designated area of responsibility
Supports project and project leadership in implementing the Safety Management System
Responsible for the co-ordination, preparation and delivery of project specific HSE procedures and plans including collation and distribution of HSE statistics and man-hours at the end of each month
Supervises, co-ordinates and monitors HSE performance on the project
Assists project management team(s) in defining its HSE resource requirements
Ensure HSEQ capitalizes from Lessons Learned and is performed in accordance with best practice, striving to mitigate risk, promoting safety and integrity consistently
Identifies and co-ordinates worksite deployed HSE personnel
Ensure Subsea 7 Risk Management process is applied to all project activities
Liaise with Project Manager to ensure HSE attendance at key project meetings such as Project kick-off, Progress meetings, Client meetings and participation in periodic telephone calls to discuss worksite status and potential project interface needs with other stakeholders
Knowledge of Subsea 7 Group and Regional HSE processes, Oil and Gas Industry, Marine, OHSAS 18001/ISO 45001, ISO 14001, 9001 and regulatory requirements
Conduct or participate in emergency response exercises
It is also expected that Project HSE Advisors will spend up to 28 consecutive days at on- and off-shore worksites as required by specific project requirements.

AUTHORITY/DIMENSIONS

Operate within the Business Code of Conduct
Operate according to Subsea 7's Management Principles
Support standards and procedures for the HSE Function
For level of authority see Expenditure and Authorization Specification'

 

KEY QUALIFICATIONS/EXPERIENCE

Professional qualifications in any of the HSE disciplines, or mixture of experience and formal qualifications
Qualified and experienced Auditor (preferred)
Trained in Incident Investigation (preferred)
A broad range of subsea operations knowledge
Expected to have or able to obtain BOSIET and OGUK Offshore Medical

Additional requirements

Familiar with and able to apply OSHA requirements for Construction and General Industry
Familiar with and able to monitor EPA requirements such as NPDES & RCRA compliance

This Job Capsule must not be interpreted as a complete summary of job responsibilities or limitation of job holder accountability. The Job Holder may be required to perform any other necessary duties within their experience and capabilities from time to time.  

 In some circumstances individual employees may have a detailed Role Profile outlining their specific tasks and accountabilities. Such Role Profiles will be based upon the Job Capsule.

 This role profile should be recognized as a general requirement of experience combined with attributes considered advantageous to the successful operation of Subsea 7 activities.