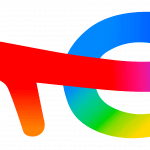 Total Energies
Hyg Saf Sec Societal Env Qual
PHNOM PENH-ANINA BLDG(KHM)
Candidate profile
*Must be Cambodian citizen with good command of French, English and Khmer language, both oral & writing.
Educational background

:

Engineering Degree with at least 1 year experience administrative or project support functions
Skill: Good Project Management Skills, knowledge on Contractor Safety Management & Good interpersonal & Supervisory skills
Knowledge: MS Office, Auto CAD, MS Project, Internet and Email proficiency

Language:

Good Written and Oral English Communication Skills

Valid driving license
Metier
H3SEQGenResponsibil/Polyval
Experience level required
Less than 3 years
About us / company profile
TotalEnergies Marketing (Cambodia) Co., Ltd. is an affiliate of TotalEnergies, a broad energy company that produces and markets energies on a global scale: oil and biofuels, natural gas and green gases, renewables and electricity. Our 105,000 employees are committed to energy that is ever more affordable, clean, reliable and accessible to as many people as possible. Active in more than 130 countries, TotalEnergies puts sustainable development in all its dimensions at the heart of its projects and operations to contribute to the well-being of people.
TotalEnergies Marketing (Cambodia) Co., Ltd. has been officially operating in Cambodia since 1993. Throughout the country, TotalEnergies Marketing (Cambodia) Co., Ltd. has been involved in marketing various energy and lubricants products and services to its customers in both the private and public sectors. We offer a wide range of products through more than 100 service stations with over 52 Bonjour Shops, Industrial fuels, Aviation fuels and lubricants. Through the TotalEnergies Card, customers are offered a convenient way to make and manage fuel purchases. Other services offered include used oil analysis, tank installations and bulk deliveries to many of our Commercial customers.