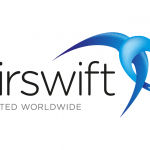 Airswift
Job description
HEALTH, SAFETY, SECURITY & ENVIRONMENT (HSSE) MANAGER
Typical Responsibilities & Standards
Contribute to the maintenance of Health, Safety and Management Systems and Operational Requirements
a. Assess sources of safety information for relevance to the operation and self-development needs.
b. Actively seek and update information on developments in safety related areas and make available to relevant personnel
c.  Implement Safety Management Systems within personal responsibility and operational requirements.
d.  Clearly and accurately record results of monitoring activities as appropriate
Contribute to the maintenance of the working environment and operational requirements
a. Carry out inspections effectively and accurately obtaining and recording results accurately
b. Identify, priorities and act upon potential or real hazards or deviations from requirements discovered.
c. Maintain effective working relationships with external and internal inspection/audit teams and cooperate as required.
d. Facilitate access of inspection/audit teams to appropriate information
Contribute to the development and maintenance of a health and safety culture at the workplace and drive the creation of wellness programs.
a. Information and advice is effectively presented, on request and proactively, to relevant personnel
b. Effectively communicate recommendations for improvement to relevant personnel
c. Effectively provide information regarding potential hazards and trends
d. Maintain the profile of Safety as a company goal and give safe behavior a high value through actions and communications.
e. Effectively promote positive safety behaviors and attitudes
Contribute to the reporting, investigation and follow up of incidents
a. Effectively report details of incidents and near misses.
b. Effectively investigate or contribute to investigations of workplace incidents or near misses
c. Write clear and unambiguous reports with suitable recommendations forwarding them to the correct persons
Prepare and present demonstrations and information and perform general security and admin duties
a. Induct new personnel with 'New Start Worker' procedure
            b. Provide training plan and support for Emergency Response personnel as required
c. Ensure all Management System training material is on board and accessible to candidates
d. Provide training and assessment as required in Safety and Management System issues using appropriate and effective techniques, equipment, and materials.
Ensure Person-on-Board (POB) report is accurate and current
Monitor and Maintain Pollution Control Measures.
a. Unplanned discharges to the environment are identified, halted where possible, and reported according to policy, procedure and regulation.
b. Relevant PPE is used to deal with unplanned discharges using company procedures
c. Equipment, waste or other materials for disposal are dealt with according to the correct procedure.
d. Environmental protection and pollution control are enforced effectively with colleagues, subordinates and subcontractors.
Emergency Response
a. Carry out Emergency Response role
b. During Emergency Response Drills and training exercises, demonstrate competence.
c. Contribute to exercise design and analysis and debriefing after drills.
d. Training See Vessel-specific Training Matrix (HSEP Shipboard Manual.)
e. Competence See Safety Officer WAM (Vol. 2 Competence Assurance System Manuals)
Qualifications and Experience:
 
Qualified to Minimum NEBOSH Cert preferred NEBOSH Diploma would be an advantage.

Minimum 5 years hydrocarbon Production Operations processing experience on or offshore OR 5 years as Safety Officer in similar environment
FPSO experience preferred


 

Good experience in Safety Management Systems


 

Highly experienced in use and operation of PTW, Risk Assessment, Gas Testing, safe control, and monitoring of all hazardous maintenance activities including hot work and confined space entry


 
Experience of helicopter operations (HLO experience preferred)
Medically fit to offshore international standards such as ENG1 or equivalent.
Skills
 
Personal: Safety aware. Positive, assertive, conscientious. Able to work well with all levels of personnel
Leadership: Good levels of written and spoken communication. Innovative with initiative. Good presentation
skills.
 
Technical: Analytical, high standard of technical and professional knowledge, of safety systems and hazards of hydrocarbon systems.
 
IT: Use standard Management System 'Office' package electronic mail system