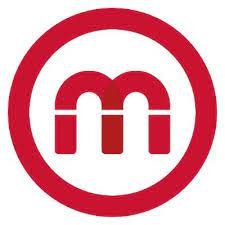 Morson
Location: Capenhurst
About the Company:
Our client is a subsidiary of a major global player in the nuclear industry operating on a UK nuclear-licensed site specializing in radioactive waste management and decommissioning services.
They are committed to providing a flexible and hybrid working culture for everyone whilst actively seeking ways of working that allow people to grow and thrive in their roles. Our client offers excellent employment conditions such as a generous annual leave allowance and company pension scheme.
Our client is committed to encouraging equality and diversity within their workforce. Are you enthusiastic about this position and you don't meet every single requirement? The real fit for a job is not always in your current experience or education. Our client is striving towards strong, diverse, and complementary teams, in an inclusive and authentic workplace. So, if you're excited about this role but your experience doesn't align perfectly with every qualification in the job description, we encourage you to apply anyway. You might be just the right candidate for this, or other roles and we would like to meet you!
This role is subject to the following
Security Clearance
Medical, Drug, and Alcohol Tests 
Purpose of the Job
To be the Capenhurst Site's Subject Matter Expert for high-hazard safety, including the interpretation of relevant nuclear site/safety and major accident legislation, and the development of arrangements for the practical and pragmatic implementation of it at Capenhust, thereby assisting the three Capenhurst companies in achieving excellent standards of Process Safety Management.
The Job
Providing pragmatic and useful advice and guidance in high-hazard safety, including compliance with nuclear and high-hazard regulations, and process safety.  This requires collaborative working with the Strategy and Planning team, and continual intelligence gathering from around the Capenhurst site, building constructive relationships with a wide range of interested parties.
Provide the technical expertise to the development and implementation of a management system that ensures compliance with relevant high hazard law, in particular the Nuclear Installations Act (and associated regulations) and the Control of Major Accident Hazards regulations.  Provision of advice on the practical implementation within the Capenhurst companies.
Provide statutory advice and challenge to leadership across the Capenhurst site in terms of regulatory compliance performance with regard to high-hazard regulation,  including working collaboratively with other areas of the businesses at Capenhurst to identify and implement learning and improvement strategies and activities.  Act as a coach and mentor to others across the site in the area of High Hazard and Process Safety.
Delivers a range of generic HSSE activities as required by departmental management, including leading and contributing to investigations, audits, inspections, continual improvement, etc.
Act as contract manager and IC as required for relevant contracts related to the HSSE service.
Develop and implement appropriate internal performance reporting tools, and embed the into the running of the three Capenhurst businesses, in collaboration with the Strategy and Planning Team.  Ensure external (including regulatory) reporting requirements are met in the field of High Hazard and Process Safety.
Experience needed
Previous, proven experience in providing process safety and high-hazard regulations compliance advice in an industrial environment
Experience working with and/or developing Integrated Management Systems or Safety Management Systems
Experience in successfully influencing at all levels of a business, including where conflicting priorities exist, and outwith own reporting line
Experience working within nuclear, COMAH, or other high-hazard industries, including interacting with relevant regulators
Broad knowledge of the legislative landscape applicable to the Capenhurst site
Previous experience in developing, managing, and/or implementing management frameworks for high-hazard safety in the nuclear or process industries
Ability to coach and support learning in the working environment, to support the development of individuals, and the cross-functionality of the wider HSSE team
Package:
Healthy Work-life Balance; The Company encourages all employees to effectively balance their work with their outside life. We promote a healthy work-life balance and offer a generous annual leave entitlement starting at 25.5 days per annum, rising to 28.5 after 10 years' service then rising to 32.5 days leave after 20 years' service. My client also offers a full suite of family-friendly policies that you would expect from a progressive employer.
Bonus: The Company operates a business delivery bonus based on performance against personal and business targets
Pension Scheme; As an employee, you will be eligible to join the Company's Defined Contribution Pension scheme, with up to 16% of employers' contribution
Education & Training; We take pride in helping people learn and develop by supporting, accelerating, and directing your learning. As well as the completion of mandatory health and safety courses, training packages will be offered to meet your specific needs. Supporting your learning at work is high on our agenda as it is important that the skills of our workforce meet current and future demands as well as support your continuing professional development
If you are interested in this position, click on the link below