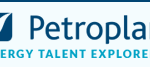 Petroplan
Reports to: Head Employee Relationship
JOB PURPOSE / OBJECTIVE
Ensure effective and efficient provision of HR services to the company enabling to meet its operational and strategic objectives. Partecipate in relations activities according to established guidelines and sound practices and in accordance with the organization's vision, values and goals.
KEY ACCOUNTABILITIES
Strategy and Performance Management
Contribute to the development and execution of the Department's short to mid-term strategic plans to ensure alignment with the Department's strategic priorities, and the corporate goals.
Contribute to the development of annual business plans for the assigned areas of responsibility to support the achievement of financial and strategic objectives.
Monitor, control and report key performance indicators related to the Section in order to track performance and recommend corrective actions. People Management
Manage the activities of direct reports to ensure that all work is carried out in an efficient manner, in line with the annual business plans, policies and procedures
Identify employees' training and developmental needs and in conjunction with Human Capital Department bridge the knowledge gaps to ensure continuous progression, and high-level of competence within the team.
Implement developmental plans to assist qualified Qatari Nationals to occupy potential vacancies so as to adhere to stipulated Qatarisation targets. Budget Planning
Provide input into the preparation and consolidation of the Section's budget, monitor financial performance during the year and identify areas of unsatisfactory performance (if any), and recommend mitigating actions
Employee Relations & Benefits
Ensure adequate support to expatriate and seconded employees with all the required benefits as per their individual contracts and company policies and procedures
Ensure administration of the payments for education assistance to schools for the employees who are eligible for this benefit in line with the company policies and procedures.
Ensure administration of all type of employee benefit payments; e.g. Airfreight payments, end of service benefit payments, airfare / encashment / pension etc.
Human Capital Policies and Procedures
Oversee that the current Human Capital policies, standards and procedures within the company are reviewed, maintained and updated appropriately.
Serve as consultant for very difficult and non-routine labour relations issues concerning the interpretation of the
Instruct the HR Services section on proper implementation of the company policies and procedures.
Provide expert advice on the best system for easy implementation.
Identify opportunities for the continuous improvement of systems, processes and practices taking into account 'international leading practices', in order to increase operational effectiveness
QUALIFICATIONS & EXPERIENCE
Bachelor's Degree in Business Administration, Finance, Human Resources, or any similar discipline.
Total of 7-10 years of experience in the O&G Industry, out of which 4 years at a Supervisor / Mid-Management level.
Petrochemicals Industry experience
About Petroplan
Petroplan is the trusted, specialist global Talent Solutions partner of choice for employers and professionals in the Energy sector. Since 1976, Petroplan has been here to help people like you make the most of the opportunities available and find the best fit for you as an individual.
Over 10,000 placements in more than 55 countries for over 550 clients across 65 disciplines.
In an industry where skilled and experienced professionals are increasingly sought after resource, we appreciate the true value of what you have to offer. What's more, we understand that different things are important to different people in today's world of work – it's about making exactly the right connections for you as an individual.
Our reputation for contractor and candidate care, understanding what makes you tick, and finding you the best match is second-to-none. We understand the industry inside-out and seek to understand YOU and your motivations in the same way. We take the time to evaluate your individual strengths, understand the most important things to you, and establish exactly what you're looking for from your next role.