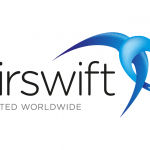 Airswift
Job description
Our client, a major contractor in High Voltage equipment maintenance and construction, is seeking an Advanced High Voltage Specialist competent in HV testing and commissioning for a permanent position, point of hire Newcastle or Sydney, NSW.  
 Responsibilities
The successful candidate will have experience working with a broad range of testing equipment (Doble, Omicron ect.), comfortable with HV/LV Switchboard testing, transformer testing, and appropriate knowledge of Australian and International standards. actively conducting scheduled and unscheduled servicing on all high voltage technology on site. They must be able to foster a culture of teamwork, collaboration and excellence as well as support the company safety and quality representatives. The role will include an active focus on Health and Safety by reporting on hazardous and near miss observations as well as being able to carry out hazard and risk assessments for all tasks as per company policies and procedures.
Key Competencies
Proactively reduce risks to ensure safety for yourself and others.
Advanced knowledge of HV equipment, operation, control, protection and maintenance.
Ability to identify and define sources of problems through logical evaluation.
Consistent and ordered work methods.
Qualifications and Requirements
Current "A Grade" Electrical License (Electrical Fitter/Mechanic)
High Voltage Operating Authority qualification (desired)
CPR/LVR
First Aid
Open Drivers license
Knowledge of SCADA
EWP license (desirable)
Demonstrated commitment and adherence to safety and environmental requirements
Flexibility in operation and ability to work in a team and as a motivated contributor
Self-motivated individual with written and verbal communication skills
Flexibility to work DIDO/FIFO across Australia
Two industry relevant Referees
Must pass Physical Medical Exam
Applicants must be eligible to live and work full time in Australia.
Please apply if you hold the above qualifications and experience. Due to the high volume of applications, unfortunately only successful candidates will be contacted.
If you have any questions please contact Tayla Jeromson by email [email protected]
About Airswift
Airswift is a global workforce solutions provider specializing in oil & gas, power, infrastructure and technology. We serve as a strategic partner to our clients, offering turnkey workforce solution to capture and deliver the top talent needed to complete successful projects by aligning with the unique needs of our clients.  With over 800 employees and 6,000 contractors operating in over 50 countries, our geographical reach and pool of talent available is unmatched and the level of experience, exposure and expertise that the organization has is unparalleled.
My client recognises the value of equal employment opportunity and is committed to promoting fairness, equity and diversity in its workplace hence we encourage applications from people with a variety of experience and backgrounds. In addition, we recognise that everyone's personal circumstances differ and thus understand the importance of offering flexibility in the working arrangements of our personnel, to ensure that we attract and retain a diverse and dynamic workforce.