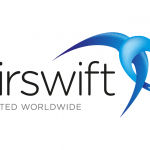 Airswift
Job description
Our client, a global wind energy business, is seeking expressions of interest from HVOA Supervisor to join their team on a 1 year fixed-term contract to complete work in South Australia, Victoria and Queensland.
Responsibilities
Working with the largest wind technology brand across manufacturing, construction, and operational servicing, we are seeking applications of interest from experienced High Voltage Authority Operators with experience in Electrical Commissioning. This role is responsible for the inspection, coordination, reporting and carrying out HV switching operations on site.
This is a 1 year fixed term contract with opportunity to extend to various construction projects. Your role will include an active focus on Health and Safety by reporting on hazardous and near miss observations as well as being able to carry out hazard and risk assessments for all tasks as per company policies and procedures.
Qualifications and Requirements
A Grade Electrician License
HV Switching License
Construction White Card
Open Driving License
CPR/LVR
First Aid License
Able to Conduct Single Energy Source Isolation
Experience in a similar position
Experience in the construction of renewable energy projects is highly regarded
Demonstrated commitment and adherence to safety and environmental requirements
Experience working with Microsoft applications
Two industry relevant Referees
Applicants must be eligible to live and work full time in Australia.
Please apply if you hold the above qualifications and experience. Due to the high volume of applications, unfortunately only successful candidates will be contacted.
If you have any questions please contact Tayla Jeromson by email [email protected]
About Airswift
Airswift is a global workforce solutions provider specializing in oil & gas, power, infrastructure and technology. We serve as a strategic partner to our clients, offering turnkey workforce solution to capture and deliver the top talent needed to complete successful projects by aligning with the unique needs of our clients.  With over 800 employees and 6,000 contractors operating in over 50 countries, our geographical reach and pool of talent available is unmatched and the level of experience, exposure and expertise that the organization has is unparalleled.