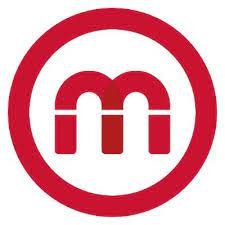 Morson
HV Technician/ Industrial Maintenance Electrician
Permanent Position based Northwich
Starting salary between £32,475 and £35,840 depending on experience + £2,708 on call/split shift allowances (total package between £35,183 to £38,548)
Who are we?
Tata Chemicals Europe (TCE) is the UKs sole producer of sodium carbonate and sodium bicarbonate, as well as the market leading producer of salt. There are exciting times ahead for us as we embark on major investment across all our manufacturing sites in Cheshire to grow our business. This programme of investment and development at our Lostock site includes major infrastructure projects that will secure our position as a market leader in the production of Soda Ash.
Our role:
We are seeking a qualified Electrician with experience gained within a heavy industrial environment to work as part of our on-site Power Distribution maintenance team. This team is responsible for a wide range of activities carried out across our 3 Chemical Manufacturing sites and third party Power Distribution networks, including:
Attending breakdowns and carrying out High Voltage isolations.
Routine preventative maintenance, including circuit breaker inspection and testing, protection relay testing and transformer oil sampling.
Maintaining the on-site electrical distribution system and associated equipment. • General sub-station building inspection and maintenance including heating, lighting and battery systems.
Electrical support for capital investment projects. Experience of maintaining and first line fault diagnosis on high voltage drives including Siemens and ABB variable speed drives would be a distinct advantage.
What kind of person are we looking for?
Someone who:
Remains calm under pressure whilst not deviating from safe systems of works. Works on their own initiative to identify and resolve issues as they arise. Understands that equipment availability is a priority for a 24 x7 manufacturing process.
Is committed to delivering a high level of service.
Willing to provide out of hours on-call cover.
What can you expect in return?
Our people have always been at the center of the companys success and in return for their hard work and commitment, we offer a generous benefits package including: 37 days holidays per year, inclusive of Bank Holidays, an additional paid day off each year to volunteer for a good cause in the local community, an excellent contributory Pension scheme, Life insurance, Healthcare and a range of other optional benefit schemes.