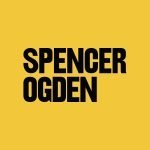 The Civil Technical Services Team Member will work as part of the Civil Engineering team based at a County Clare Power Station. The Team Members are required to work across various areas within our facilities and lands throughout a specific scheme. Duties will include civil works, technical services, operations & maintenance, supervision, and contractor management. This role provides an opportunity to contribute to our landmark project, bringing and developing engineering expertise as part of a strong Civil Engineering team.
The successful candidate should be a motivated team player with good problem-solving skills. They will be supported to work autonomously, to be flexible, and to provide support to other teams and projects as required. This role may involve occasional out-of-hours support.
Excellent communication skills are required, along with the ability to support and work effectively with staff at all levels within and outside of the organization. The successful candidate will receive training as required.
Key Responsibilities
The key responsibilities include the following:
Provision of technical services to the Civil Engineering Manager and the team.
Taking, validating, and reviewing instrumentation readings as scheduled and escalating as required.
Providing expertise, assistance, and support to other personnel carrying out readings.
Ensuring safety works are scheduled and completing reports on works.
Creating specifications, tendering, and procurement for projects.
Managing projects with the Civil Engineering Team.
Safety management, Quality management, and supervision of projects and ongoing works supported by the Civil Engineering Team.
Maintaining and updating standard operating procedures, risk assessments, and method statements for ongoing works.
Maintaining records and reports from projects and inspections.
Surveying and providing drafting services as required.
Attend, participate in, and facilitate inspections.
Assisting team members with environmental compliance for works.
Stakeholder liaison or other duties as required by your line manager.
Knowledge, Skills, and Experience
Essential
Experience in civil engineering, construction, or equivalent experience.
Attention to detail, good written and verbal communication skills, including report and specification writing.
Working knowledge of PCs and use of software programs.
Use of Survey equipment in addition to proficiency in drafting programs.
Full clean driving license.
Desirable
3 Years relevant experience.
Experience in Dams / Dams Monitoring.
Knowledge of Safe Systems of work, permitting, and isolating processes.
Experience in safety/ quality/environmental and site management of contractors.
Knowledge or experience of engineering/ document management systems.
Qualifications
The Candidate must have a qualification in Civil Engineering or a related discipline, or equivalent work experience.
Location
The successful candidate will be based at our Hydro Station and provide a service to various stations. The person will be expected to work in different locations as required.
Reporting to
The successful candidate will report to the Civil Engineering Manager.