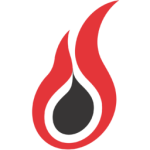 <!–

–>

Installation and troubleshooting of automation equipment used for safety systems, data gathering, and other axillary services such as SWD, water transfer systems, & completions.  This position will work closely with engineering and SCADA departments to find and implement innovative solutions for existing problems.  I/E technicians will work daily with equipment that monitors pressures, levels, flow, and valve control.  This position will also help build custom logic within PLCs/EFMs for the control of valves, pumps, and alarm monitoring.
Job Description
Job Requirements
<!–

–>

Minimum of 3+ years of electrical or field automation within the oil & gas industry is preferred. Experience with Various EFMs/PLCs, Foxboro Devices, Freewave Radios, Vega Products, and Red Lion HMIs is a plus. Basic PC, Excel, Word, email, and Internet. Ability to learn multiple software programs used in configuration of field device.  Willingness to be on call, and work unscheduled overtime. Work well with other team members, and show a willingness take on new projects. Must have a high school diploma or GED.

Position will be filled at a level commensurate with experience.

EOG Resources is an Equal Opportunity / Affirmative Action employer including Veterans and Disabled.