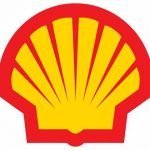 Shell
Principal Accountabilities:
In charge of managing end to end transfer lifespan by holding accountability for and coordinating all transfer activities seamlessly, considering Global process and policies that are also aligned and compliance with the local legislation.
Provide consulting services while effectively disseminating information to employees based on personal/family circumstances as well as considering the level of hardship of the new host work location and business requirement.
Great precision in authorizing service orders to the Mobility Service Providers (relocations, tax & immigration support) on first time right information.
Ensure clarity on complex expatriate compensation and benefits information tailored to different employees depending on their assignment package.
Determine the need of exception request considering business situations and employee's need.
Identify what constitutes to a complex transfer and appropriately escalate to team leader, IM specialist and IM subject matter experts to proactively seek for support and timely resolution
Develop and maintain solid relationship and ensure consistent/timely case update to both internal and external stakeholders, including the Joint Venture partner to make certain no transfer delays accounted due to avoidable circumstances.
Safeguard employee's personal information for example salary details to a 3rd party individual nor sharing confidential documents without first getting the consent of the employee in spirit of Compliance and Data Privacy.
Provide coaching in the understanding of IM process and policies to employees, line managers and local HR to deal with transfer related matters in a compliant and effective manner.
Ensure resolution of both internal and external customer requests, queries and complaints to provide a high level of customer service satisfaction.
Meticulous to details with the ability to work to deadlines and prioritize workload.
Drive Information Management compliance and Quality Assurance in Core HR Systems (Shell People, Apro, Workday and Salesforce) – to ensure alignment with the principles of the data privacy, financial controls & data qualities framework.
Responsible in managing all types of assignment (IBAS, LNN, RTD) with minimal supervision.
Specializes in STIA/ICA, sending cases and domestic transfers (with or without relocation/promotions).
Provide support in assigned HR initiatives and related regional projects.