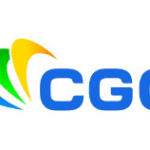 CGG
Company Description
CGG (www.cgg.com) is the global leader in subsurface imaging, analysing a range of geophysical data to produce sophisticated, highly precise images and models of the subsurface. To do this involves processing immense data volumes through complex physical algorithms; and we operate some of the most powerful high-performance computing in the world with over 270 PFlops of compute power and 230 PB of disk storage.
Job Description
Do you want to learn how physics and mathematics are used to solve real-world challenges?
Our geophysicists use their scientific knowledge and problem solving skills to apply the latest signal processing & imaging techniques to create state of the art three-dimensional images and models of the subsurface reflectivity and rock properties.
Gain practical advice and encouragement
Your mentor will be a recent graduate with 1-3 years' experience; where possible we will endeavor to match you to a mentor with a similar academic background so that you can gain the most benefit from your conversations.
In addition to the meetings with your mentor there will also be the opportunity to participate in an individual interview practice session via MS Teams with the recruitment team and a remote skills workshop.
What will it involve?
This is an unpaid position. 
You and your mentor will meet once a fortnight for around an hour with a total of 6 meetings. Meetings will be conducted remotely via MS Teams or Zoom.
Both parties will be required to sign a confidentiality agreement to keep the content of the meetings completely confidential.
Qualifications
This opportunity is probably most useful for Physics, Mathematics or Geophysics students studying an integrated or postgraduate Masters degree or in the final year of a Bachelors degree considering going on to further education in 2024.
No prior knowledge of geophysics or geology is required.
Additional Information
Our Hub on Gradcracker should give you an insight into the people at CGG, the projects we work on and some application tips!
Application process
This is a rolling program so you can apply at any time. We will close it to new applicants for this academic year on the 31st May 2023.
If your initial CV application is accepted you will be invited to complete a ten-minute one-way video interview with a deadline of one week. 
The video interview forms the final stage of the application process and we normally get back to people within a week. If you are successful you will have a one-to-one video call with the recruitment team prior to meeting your mentor.
We see things differently. Diversity fuels our innovation, we value the unique ways in which we differ, and we are committed to equal employment opportunities for all professionals.