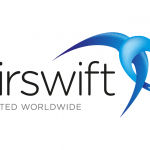 Airswift
Job description
Our client, a major petrochemical company, is lookig for an Industrial Hygiene Support to work on a 12-months contract in Fort Saskatchewan, AB. 
Main Responsibilities:
Developing, implementing, and maintaining occupational hygiene and health practices and programs such as;

Chemical Management
NORMs
Heat Stress
Breathing Air / SCBA
Various training programs

Participate and interface with various technical groups and various stakeholders within the organization, for assessment of process hazards.
Provide recommendations to reduce the risk of employee exposure to workplace hazards;
Review incident and hazard reports related to occupational hygiene and make recommendations for improvement;
Prepare and communicate training, educational resources, and technical aids for occupational hygiene curriculum;
Collaborate and provide technical guidance to the various technical, engineering, and operational groups;
Audit with focus on occupational health and safety programs, policies and procedures;
Identify appropriate personal protective equipment (PPE) to protect employee from exposure to occupational hygiene and health related hazards;
Support the development of occupational health and safety plans, occupational hygiene sampling, and hazard assessments
Qualifications
5+ years of Industrial Hygiene oil and gas or petrochemical industry experience
Petrochemical manufacturing facility experience considered an asset
Strong working knowledge of legislative requirements in Canada, specially in Alberta.
Intermediate experience developing and delivering company health and safety program training and workshops
Related post-secondary health, hygiene, Environment and safety degree, diploma, certifications considered an asset
Related Industrial/Occupational Hygiene, safety, health, and environment designations considered an asset, this may include;

Certified Industrial Hygienist (CIH)
Registered Occupational Hygienist (ROH)
Registered Occupational Hygiene Technologist (ROHT)
Master of Public Health (MPH)

This position is 80% office and documentation development, with a transition to field support with an approximate ratio of 50% field to 50% office
Strong computer skills including experience with Microsoft Office (Outlook, sharepoint, Excel, Word, Teams and PowerPoint).