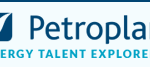 Petroplan
Ingegnere Elettrico
Petroplan è attualmente alla ricerca di un Ingegnere Elettrico per conto di uno Sviluppatore con sede in Italia, per una serie di progetti di Energia Eolica, Solare, BESS ed Idrogeno.
Il candidato scelto potrà lavorare da remoto ovunque in Italia, con viaggi occasionali al quartier generale per incontrare il team (Roma e Milano).
Il candidato ideale deve possedere una forte esperienza come Ingegnere elettrico nel settore delle Energie Rinnovabili, con focus speciale alle connessioni di rete. Cerchiamo inoltre un* forte comunicatore, in grado di saper offrire un aiuto concreto al team e di comunicare in maniera efficace con fornitori esterni ed operatori.
Esperienza richiesta:
Abilita' di reagire prontamente ad ogni problematica di rete.
Esperienza nel supportare il team interno offrendo competenze tecniche e di progettazione, se necessario.
Capacità di lavorare e presentare applicazioni formali di connessione alla rete elettrica.
Esperienza di modellazione di potenza: PSSE / PSCAD / DigSilent o equivalenti.
Conoscenza della tecnologia GIS e collaborazione con i team DNO e Land attraverso i processi di debita diligenza.
Oltre 2 anni di esperienza pregressa in progetti su larga scala in Italia sono altamente auspicabili. Anche l'esposizione internazionale è ben considerata.
Esperienza di lavoro con gli operatori delle reti di distribuzione e trasmissione.
Se questo ruolo può essere di interesse, si prega di candidarsi online e i candidati idonei saranno contattati.
About Petroplan
Petroplan is the trusted, specialist global Talent Solutions partner of choice for employers and professionals in the Energy sector. Since 1976, Petroplan has been here to help people like you make the most of the opportunities available and find the best fit for you as an individual.
Over 10,000 placements in more than 55 countries for over 550 clients across 65 disciplines.
In an industry where skilled and experienced professionals are increasingly sought after resource, we appreciate the true value of what you have to offer. What's more, we understand that different things are important to different people in today's world of work – it's about making exactly the right connections for you as an individual.
Our reputation for contractor and candidate care, understanding what makes you tick, and finding you the best match is second-to-none. We understand the industry inside-out and seek to understand YOU and your motivations in the same way. We take the time to evaluate your individual strengths, understand the most important things to you, and establish exactly what you're looking for from your next role.