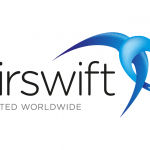 Airswift
Ingénieur Electricité
Airswift recrute un Ingénieur Electricité pour une mission de 6 mois chez l'un de nos clients du secteur des
énergies renouvelables (éolien, solaire, hydro) .
Start date & Duration :
ASAP pour 6 mois de prestation
Location:
Le poste est basé Paris 16 (déplacements ponctuels)
Client : il développe, finance, construit et exploite des centrales d'énergie renouvelable (éolien, solaire, hydro) représentant une capacité brute de plus de 2800 MW en exploitation ou en construction dans le monde
Mission :
Sous la responsabilité du responsable ingénierie, vous participez au développement et à la conception de centrales PV et éoliennes (+ hybride et stockage), de l'étude de faisabilité à la maintenance et l'exploitation des parcs, en passant par la construction.
Vos principales missions seront :
L'étude préliminaire des réseaux électriques existants sur les différents sites en prospection ;

L'identification des risques techniques liés au raccordement (grid codes, bridage, surcoûts…) ;

Le développement et la mise en place d'outils de calculs internes en support aux tâches récurrentes de l'équipe de développement ;

Superviser et piloter les études d'ingénierie détaillées réalisées par des partenaires ou bureaux d'études externes ;

La participation aux discussions et à la négociation de jalons critiques avec les gestionnaires de réseaux locaux pour le raccordement de projets de centrales renouvelables au réseau ;

L'évaluation technico-économique des solutions retenues ;

Analyse des offres fournisseurs sur le périmètre électrique (MT/HT) ;

La participation à la définition de la stratégie d'ingénierie et de construction ;

La participation à la stratégie, la négociation et la rédaction du contrat avec l'EPC en charge de la construction ;

L'apport d'une expertise technique durant la construction et l'exploitation des parcs, en support avec l'équipe Construction, Asset Management et les filiales de Total Eren.
Profil :
Bac+5, diplôme d'ingénieur en génie électrique ou électrotechnique ;

Expérience d'au moins 5 ans dans le design, la construction, l'opération ou la maintenance des réseaux électriques ou parcs solaires/éoliens ;

Autonome, rigoureux, orienté solution, ayant un bon relationnel et aimant travailler en équipe

Anglais courant.
Expérience dans les systèmes isolés/insulaires ;

Expérience dans le développement de projets à grande échelle ;

o

Expérience dans des projets à l'international ;

Première expérience des problématiques électriques liées au développement de l'hydrogène « vert » ;

Espagnol courant.
Summary on Airswift
Airswift is an international workforce solutions provider within the energy, process and infrastructure industries. Airswift serves as a strategic partner to our clients, offering a turnkey workforce solution to capture and deliver the top talent needed to complete successful projects by aligning with the unique needs of our clients. With over 800 employees and 6,000 contractors operating in over 50 countries, our geographical reach and pool of talent available is unmatched in the industry.