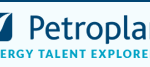 Petroplan are currently searching for an Inspection Coordinator to work for one of our leading clients to be based in Paris. Details on the role are below.
Starting date : As Soon as Possible
Based: In France Paris
Duration : 12 month 2 years
Language: French and English
Main expected tasks :
The Inspection coordinator will be responsible for the following tasks :
* Update the Inspection activities "chapter" of the Project Quality Plan if needed
* Contribute to the definition of the surveillance strategy for Inspection activities and ensure implementation with Contractors
* Prepare weekly and monthly reporting to the Project Quality manager and Work Package manager
* Contribute to the preparation of Project monthly reporting
* Contribute to quality indicators for activity monitoring
* Verify the good implementation of the Inspection and Test Plans into Client control plans
* Ensure technical exchanges with Client technical specialists
* Lessons learnt
Manufacturing Quality management:
The Inspection coordinator is located within project team to implement the quality control approach and will be as close as possible to contractor's team. The Inspection coordinator is the main point of contact of Contractors for manufacturing concerns, quality issues and inspection notifications.
The Inspection coordinator is responsible of the correct implementation of the surveillance strategy by Contractors (manufacturing scope of work).
Following tasks expected :
* Prepare and attend Pre inspection meetings at Contractors/sub contractors 's main factories regarding Inspection subjects.
* Review the ITP's from Contractors in accordance with the surveillance strategy.
* Select the quality points of control and validate the Inspection and Test Plan (ITP) in relationship with the technical specialists
* Verify the proper implementation of each ITP during manufacturing by Contractors
* To manage the Inspection notification (Review, Witness or Hold points) and to follow the points of controls as per Inspection and Test Plan.
* Manage the process and follow up of non-conformances (NCR) and track changes (modification requests) and Observations (OWL) during manufacturing until closure (including OWL, non-conformances and changes register update).
* Review of documentation related to inspections (Procedure, inspection records…) with technical experts.
* Could perform some important inspection at manufacturer's site (as defined in the surveillance strategy)
* Manage manufacturing inspectors with inspection agencies (selection, follow up, review of inspection report…)
* Prepare and attend Factory Acceptance Test and review FAT reports with technical experts.
* Review of End of Manufacturing reports (EOMR) in close collaboration with technical experts until any observations are closed (withdrawal of reservations).
* Prepare Inspection Release Certificate for Project approval and Punch List if applicable
* Duty to alert and decision to stop the manufacturing operations when necessary (in agreement with the Project Manager)
Deliverables shall be submitted by the Inspection Coordinator for approval to client representative.
At the end of each month; a report is requested listing all activities performed by the Inspection coordinator during the past month.
In particular, as part of the delivery phases, the following project deliverables are requested:
* Review of Contractor ITP's
* Review of Inspection reports
* Review of EOMR
* Update of the Inspection register (inspection agencies)
* Weekly/monthly quality reporting,
* implementation and monitoring of quality indicators,
* record of non-conformance and register,
* OWL
* record of changes,
* supplier audit report,
* feedback/ Lessons learnt during execution phase,
* project quality risk register…
This list is non-exhaustive and subject to change during the mission.
Expected Qualification and skills
The Contractor shall propose a Inspection Coordinator with appropriate knowledge and experience for the expected tasks :
* Experience (8-10 years) in quality monitoring of manufacturing activities
* Good relationship-building skills, leadership, coordination ability between internal and external stakeholders.
* Professional Practice of English
* Experience in inspection of HVDC power cables and fiber optic cables and HV equipments at electrical sub station (power transformers, converter, filters, connecters…)
* Experience in Offshore industry will be appreciated
* Knowledge of ISO 9001v 2015 standard and application in industrial field is appreciated
About Petroplan
Petroplan is the trusted, specialist global Talent Solutions partner of choice for employers and professionals in the Energy sector. Since 1976, Petroplan has been here to help people like you make the most of the opportunities available and find the best fit for you as an individual.
Over 10,000 placements in more than 55 countries for over 550 clients across 65 disciplines.
In an industry where skilled and experienced professionals are increasingly sought after resource, we appreciate the true value of what you have to offer. What's more, we understand that different things are important to different people in today's world of work – it's about making exactly the right connections for you as an individual.
Our reputation for contractor and candidate care, understanding what makes you tick, and finding you the best match is second-to-none. We understand the industry inside-out and seek to understand YOU and your motivations in the same way. We take the time to evaluate your individual strengths, understand the most important things to you, and establish exactly what you're looking for from your next role.