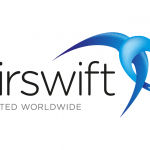 Airswift
Job description
Airswift is an international workforce solutions provider within the energy, process, and infrastructure industries. Airswift serves as a strategic partner to our clients, offering a turnkey workforce solution to capture and deliver the top talent needed to complete successful projects by aligning with the unique needs of our clients.  With over 800 employees and 6,000 contractors operating in over 50 countries, our geographical reach and pool of talent available is unmatched in the industry and the level of experience, exposure and expertise that the organization has is unparalleled.
Our client is seeking a Instrument Supervisor to work within their facilities located in Sembcorp Marine Admiralty Yard, Singapore for a 4months assignment.
Job Purpose
This position is a 'hands-on' site supervisory role, reporting to the Superintendent, is responsible for all planned, corrective, shutdown and campaign instrumentation maintenance activities. Purpose is to plan, direct and execute maintenance activities and related project work. The position involves leading a team of skilled Instrumentation Technicians, control system disciplines and managing interfaces with operations, engineering, to ensure that plant integrity and safe operations are maintained. Support localization program through continues mentoring and coaching local national trainees and technicians. 
Responsibilities
Leads a team of skilled instrument technicians and acts as interface between management and technical team.
Able to improve the discipline team in troubleshoot and fault find on instrumentation equipment, systems and controls.
Conversant with ICSS control systems, telecommunication equipment, rotating equipment monitoring and controls.
Leads ad-hoc teams of contract and vendor technicians for construction and maintenance work as required.
Requirement
Engineering degree in instrumentation and controls or any equivalent 
Open to Singaporean only
Experience of working on major Instrument supervision work projects with oil and gas involvement.
Formal engineering training and technical qualification.
A number of experience in an oil/gas related supervisory position.