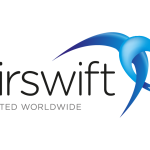 Airswift has been tasked by one of our major Oil and Gas clients to seek an Instrumentation Designer to work in their facilities located in Schiedam, Netherlands.
Job title: Instrumentation Designer
Contract Duration: 12 months
Location: Schiedam, Netherlands.
Client Profile
We design, build, install and operate offshore floating facilities for the offshore energy industry. As a leading technology provider, we put our marine expertise at the service of a responsible energy transition by reducing emissions from fossil fuel production, while developing cleaner solutions for renewable energy sources. More than 7,000 colleagues worldwide are committed to sharing their experience to deliver safe, sustainable and affordable energy from the oceans for generations to come.
 
OGJS
The Instrumentation & Controls Designer applies technical knowledge to all design aspects, including layout, wiring, termination and hookups, and produces a fit for purpose design that can be manufactured / installed. The Instrumentation & Controls Designer ensures application of best practices and is accountable to the Discipline Manager and/or Discipline Lead to ensure all requirements are met for the proper installation and configuration termination of the instruments, laying of cables, cable trays/ladders, etc. You are to produce fit for purpose products according to Company, industry and client standards.
Responsibilities
Utilize technical knowledge and software tools to clearly depict the design that can be easily and correctly interpreted by others 
Communicate with Engineers and/or Lead Designer to ensure design intent is understood to avoid rework 
Plan and deliver assigned tasks accurately within the agreed time frame. 
Prioritize activities and effectively manage conflicting deadlines ensuring continued progress to meet the schedule. Proactively provide Lead Designer with status updates 
Organize documents and deliverables so they are easy to understand and locate 
Collaborate with Engineers and other Designers to share information, produce a high quality product, and resolve design conflicts 
Escalate unresolved issues to the Lead Designer/Engineer to minimize delays in deliverables
Requirements
Be self-motivated to improve technical competencies for assigned tasks
Understand how assigned tasks fit within the project schedule and affect other stakeholders
in meeting deadlines
Demonstrate adaptability in implementing change while ensuring MOC procedures are used
Ensure consistency of design and symbology. Perform self- checks to produce error-free
deliverables
Collaborate with Package Engineers to ensure timely review of vendor documents and that
comments are made with the required quality level
Comply with project scope, work instructions, specifications, codes, industry standards and regulations per project requirements
If you are interested and think you have the right profile, please apply!
Consultant: Rachel Marques at rachel.marques@airswift.com