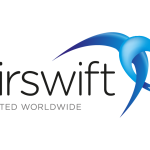 Our client, a major Oil and Gas company, is looking for an Instrumentation and Electrical Turnaround Planner to work on a 1-year contract in Red Deer, AB.
This team executes turnaround events with varying levels of cost and complexity. In this position you will be responsible for developing detailed job plans and packages for our turnaround execution teams.
 
Responsibilities:
Create and maintain effective and efficient detailed execution task list's, job plans & packages and libraries in SAP that identify all requirements including all specialty tools, labor, materials and external services to safely execute the work.

Ensure the required information from the identified resources are included in multidisciplinary jobs and work with other discipline planners.

Accurately identify all parts, tools, resources and special equipment and sequencing required to execute in alignment with asset care strategies and corrective repair requirements.

Identify safety considerations, including safe work procedures or other specific procedures that must be followed.

Understand and commit to the corporate Maintenance Work Management (MWM) processes, standard, procedures and working instructions.

Identify discipline specific isolations to execute the work – Impairments / process isolations.

Sequence the job to ensure maximum tool time and minimize equipment down time.

Identify required permits to execute the work – CSE / Red Hot / Impairment

Create and maintain planning history files and job libraries.

Perform or lead job plan reviews after execution to identify opportunities for continuous improvement.

Participate in cross-functional teams including other departments.

Execute work in a manner that reflects NOVA's values.

Contribute to a work environment that supports a motivated, productive team.

Escalate issues that require higher authority for input and resolution.

Maintain a Continuous Improvement mindset focused on planning and execution productivity in MWM.

Work as a member of the event management teams to align on event execution strategies for multiple manufacturing units.
 
Qualifications:
The successful candidate will possess valid Alberta and Interprovincial Instrumentation and electrical technician certifications, with a minimum of 10 years of journeyman maintenance planning experience. In addition, the ideal candidate will have the following skills and experience:
 
Strong commitment to Responsible Care® Principles through demonstrated excellence in occupational safety, process safety and environmental stewardship. 
Experience in a petrochemical, gas, or heavy oil processing plant with extensive experience in planning the PM, Pdm and corrective repairing of common electrical and medium voltage distribution equipment/systems up to and including 13.8KV, control valve repair, analyzer maintenance, and transmitter calibrations.

Familiar with maintenance, troubleshooting and software on the following: VFD's ABB, Siemens, 5KV drives, Allen Bradley, Toshiba 600V drives, Honeywell Experion DCS, Fisher Valvelink, Bently Nevada 3500/ System One, Siemens Maxum II, RS Logix, Triconex, Servomex, Detronics, General Monitors and Rosemount.

Strong troubleshooting, conflict management, leadership, and facilitation skills

Expert level working capability of industry standard EAM/CMMS software's, i.e., SAP S4, Maximo, JDE and related tools, (Bluebeam, SPF, Smart plant, and other industry 3D modeling software systems) Microsoft office suite of tools, JDE etc.

Demonstrated initiative and organizational skills.

Demonstrated mechanical aptitude and technical knowledge.

Ability to work effectively and independently with Maintenance, Operations and Engineering Teams.

Well-developed communication, interpersonal and time management skills.

Capable of working independently and collaboratively in a multi-disciplinary team.

Proven troubleshooting and critical thinking skills.

Focused attention to detail with excellent documentation skills.

A valid Class 5 Driver's License