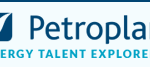 Petroplan
Job: Instrumentation Engineer – Reliability & Maintenance Division
Location: Office based in The Netherlands as well as option for part time working from home.
Type: Full Time, Salaried position with full Staff benefits
Other: Candidate must be able to live and work within the EU without the need for sponsorship – Dutch speaking candidates preferred
Job Description:
The production organization is primarily responsible for maintaining and optimizing the reliability and integrity of its installations within the framework of Company Standards. The Engineer for Instrumentation provides first line engineering support on defects/deferment analysis and corrective actions. They are responsible for driving reliability engineering. More generally he/she leads improvement projects for maintenance strategies/operating practices and contributes to the integrity management of safety critical elements. This is done in coordination with the company's' local internal technical authorities, the offshore organization and external independent verification authorities. The Discipline Engineer Instrumentation interfaces with suppliers for contract management, FAT/SAT and performance quality review. This role reports into the Field Superintendent and has a functional line to the Lead Instrumentation Projects and Engineering.
Main duties and responsibilities
Overall technical expert (cluster wide) for the support engineer with respect to (complex) technical problems and/or queries on their discipline;
Deliver technical expertise and support to production operations;
Provide technical assistance in monitoring/optimizing equipment performance, in resolving I equipment operation and maintenance problems; contact internal and external experts as required;
Contributes to modification projects and give technical expertise to modifications (scoping planning execution & close out);
Demonstrate HSE Leadership and contribute to safety performance and culture;
Accountable for discipline deliverables required in the maintenance plan;
Drives technical (operational) improvement;
Initiate maintenance concept improvements and optimize maintenance routines and preventive scopes;
Verifies contractors work quality regarding specifications, reports, code application, submittal review, equipment selection, deliverables, and drawings;
Carry out technical bid evaluations to ensure vendor compliance with material requisitions;
Contract holder for main technical contractors;
Monitor and support company representatives within discipline for selected service contracts;
Contributes to the problem statement as input for the engineering scoping;
Responsible for the spare part program;
Contribute to the SECE performance standards;
Competence development and performance management;
Give economic input to yearly maintenance budget process within discipline and Budget follow up;
Input to resource requirements;
Ensures effective management of change;
Contributes to the IVB process;
Participate in operational risks assessment and in engineering HAZID/HAZOP.
Required qualifications and experience
Minimum BSc (HTS/HBO), preferred MSc (WO), or acting on this level based on experience and/or previous jobs;
Typically a minimum of 5-10 years of experience in a relevant field/discipline, with progressive leadership skills;
A thorough understanding of maintenance standards, technologies and practices related to oil and gas maintenance production and facilities operations;
Relevant and demonstrable knowledge of Instruments maintenance to design, operation and condition monitoring, ranging from F&G- and control systems, field instrumentation, such as transmitters, valves and metering in the petrochemical or oil and gas industry;
Conversant with engineering standards;
Conversant with related documentation and documentation requirements;
Demonstrable interpersonal skills both in motivating and influencing stakeholders in order to continuously drive for improvements;
Excellent communication skills both written and spoken in Dutch and English;
Occasional offshore travels must be expected.
Behaviours
Collaborative:
To work and communicate effectively with colleagues, partners and all other stakeholders. Respecting the knowledge and experience of others, sharing information and building effective relationships.
Supportive:
To encourage & celebrate success, performance and diversity. Being approachable, assisting & developing others according to their needs.
Drive:
To strive for excellence. Being energetic, passionate and resilient, taking personal accountability for performance and delivering results.
About Petroplan
Petroplan is the trusted, specialist global Talent Solutions partner of choice for employers and professionals in the Energy sector. Since 1976, Petroplan has been here to help people like you make the most of the opportunities available and find the best fit for you as an individual.
Over 10,000 placements in more than 55 countries for over 550 clients across 65 disciplines.
In an industry where skilled and experienced professionals are increasingly sought after resource, we appreciate the true value of what you have to offer. What's more, we understand that different things are important to different people in today's world of work – it's about making exactly the right connections for you as an individual.
Our reputation for contractor and candidate care, understanding what makes you tick, and finding you the best match is second-to-none. We understand the industry inside-out and seek to understand YOU and your motivations in the same way. We take the time to evaluate your individual strengths, understand the most important things to you, and establish exactly what you're looking for from your next role.