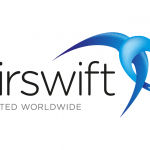 Airswift
Job description
Airswift has been tasked by one of our major Oil & Gas clients to seek an Interface Engineer to work on an initial 1-year contract in Anchorage, AK.
This role focuses primarily on coordinating activities related to identifying, documenting, scheduling, communicating, implementing, and monitoring interfaces between the various Project contract packages to minimize conflicts between all Contractor parties involved. 
The Interface Coordinator monitors adherence to the established Interface Management Plan and ensures Interface systems and procedures are maintained and updated as needed to support Project requirements.
This position will support the Project as directed by the Interface Lead and will be involved in activities such as coordination of cross-functional integrated project issues, and management of change, particularly of changes resulting from management of interfaces.    
Main Responsibilities:
Ensure development and maintenance of Interface Point registers covering all identified and potential interfaces between scope packages.
Oversee development and update of Interface Agreements between the various Facilities and Infrastructure contractors.
Coordinate technical definition and multi-party alignment on interfaces including leading development of interface schematics, matrices, and schedules.
Assist in identifying, documenting, and resolving interface issues between Contractors throughout all phases of the project cycle.
Coordinate development, completion, transmission and use of interface documents, diagrams, scope matrices and other agreed deliverables.
Monitor Interface Queries to ensure proper and timely responses and close out.
Administrator of the Interface Management System including updates, user access and training coordination.
Oversee performance of contracting entities in managing interfaces. Flag issues and inform Interface Lead or PLT as appropriate.
Prepare and issue Interface Management and Management of Change reports.
Main Requirements:
Bachelor's degree or higher in Engineering or related field.
3+ years of projects/engineering experience in the Oil & Gas industry.
Demonstrated technical competence, understanding design requirements and engineering deliverables for Greenfield and/or Brownfield facilities and infrastructure.
High awareness of safe working practices in the design, fabrication, installation, and commissioning phases of oil & gas facilities.
Good understanding of project management systems, technical assurance processes, information and change management.
Highly competent interpersonal and influencing skills to tactfully manage ambiguity and conflict, and ultimately resolve issues and reach decisions that are in the best interest of the project.
Strong multi-tasking skills with the ability to manage multiple ongoing activities.
Strong written and verbal communication skills.
Proficient in Microsoft Office applications.
Preferred:
Previous experience with Arctic North Slope facilities and projects.
Experience in data visualization tools such as Power BI, Spotfire and/or Excel VBA .
Familiarity with Interface Management software applications (e.g., Orbit, PIMS, CoreWorx, etc.) and  Electronic Document Management systems. (FusionLive, OpenText, SAP DMS, etc.) preferred.
Versed in setting up and managing Microsoft Access databases.
Strong knowledge of rules, regulations, standards, and specifications applicable for major oil & gas facility design.
Demonstrated performance as part of a major project team, interfacing with project leadership and other project stakeholders.
Demonstrated ability to work collaboratively in a multi-discipline, multi-function project environment with numerous contract packages.

Previous experience with Capital Projects Management System (CPMS) or similar corporate stage gate process.