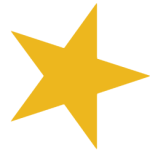 Job Title: Invoice Processor (Temp)
Reports to: Invoice Processor Supervisor
Location: Liverpool

ABOUT SEADRILL
Seadrill is the world's leading offshore drilling contractor.
Diversity and inclusion are more than words for us. Everyone is welcome—as an inclusive workplace, our people are comfortable bringing their authentic whole selves to work. We continue to build an inclusive culture that encourages, supports, and celebrates the diverse voices of our people. It fuels our innovation and connects us closer to our customers and the communities we operate in. 
SEADRILL BEHAVIORAL FRAMEWORK 
In Seadrill, setting the standard is not just about what we deliver, but how we deliver it. 
We co-created our Behavioural Framework with our employees, where we identified four key competencies that define our culture and help us to live our values. Our behaviours are embedded in the way we work and support and guide us day to day: 
Drive & Ownership 
Change & Forward Thinking 
Communication & Collaboration
Service Delivery 
SAFETY AT SEADRILL
Our goal is to ensure that 'nobody gets hurt' whilst performing their job. Everyone at Seadrill has a part to play in meeting our safety commitment. 
Through strong leadership and personal responsibility from all employees, we take a systematic approach to identifying, managing and preventing the hazards involved in our day to day operations. Nothing is more important to us than the health, safety and security of our workforce and the communities in which we operate and behaving responsibly towards our shared environment. We are vigilant, disciplined and always looking out for one another. We have developed and embedded a strong safety culture onshore and offshore, fostered by all employees, who each have a personal responsibility and the authority to put an immediate stop to the job if they believe it to be unsafe. Everyone at Seadrill is accountable for helping to build this culture of care. 
JOB SUMMARY
Processing of supplier invoices, from scanning, verification and approval to dealing with supplier queries and reconciling supplier accounts. 
Reviews all invoices for appropriate information and correct back-up documentation in readiness for scanning 
Put PO and non-PO invoices into workflow for approval 
Follows up on outstanding invoices awaiting approval with relevant departments, buyers, cost controllers and others 
Deals efficiently and effectively with supplier queries  
Reconciles supplier statements, researching and correcting discrepancies when required 
Maintains historical records by filing documents 
Maintains files, documentation and records thoroughly and accurately, in accordance with company policy and good practice 
Dealing with debit balances  
Proactively work to reduce aged items and increase payment on time  
Follows processes and guidelines 
Understanding regional Tax requirements  
KNOWLEDGE, SKILLS AND EXPERIENCE 
Essential
Solid experience of accounts payable practices and procedures  
Experience of working with PO and non-PO invoices 
Must demonstrate a Pro-active mind set 
Able to prioritise and work under pressure as an empowered and accountable person  
Can adapt quickly to change and demonstrate a flexible approach to work 
Able to work both independently and as part of a team in a fast-paced, high-volume environment 
Strong skills in problem-solving and resolution  
Able to multi-task
Strong communicator, both in writing and in person 
Desirable 
Knowledge of using Oracle R12 ERP system for accounts payable 
Understanding of processing invoices for multiple legal entities 
Understanding of processing invoices in a variety of currencies 
Experience in a similar commercial environment