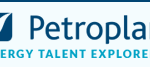 Petroplan
Importance: High
Request ID: 13620-1
Job Title: IT – Data Management – Data Analyst II
Work Location: CALGARY
Start/End Dates: 8/23/2021 – 8/22/2022
Assignment Scope: Key Accountabilities
* Responsible for providing quality data to the businesses and functions in an efficient manner so that critical decisions can be made effectively and efficiently.
* Supports, promotes and documents all Data Management processes and procedures.
* Develops workflows and tools that automate data loading processes and help ensure data quality and integrity.
* Ensures the quality, consistency, and integrity of data in a timely, effective and reliable manner.
* Receives, archives, distributes, loads, and disposes off technical data according to policies, standards and procedures.
Required and Preferred Skills and Experience * Intermediate level, typically 3-5 years of experience.
* Moving towards full competency.
* Requires a broader, general understanding of discipline.
* Identifies problems and develops potential solutions.
* Makes decisions within well defined parameters.
About Petroplan
Petroplan is the trusted, specialist global Talent Solutions partner of choice for employers and professionals in the Energy sector. Since 1976, Petroplan has been here to help people like you make the most of the opportunities available and find the best fit for you as an individual.
Over 10,000 placements in more than 55 countries for over 550 clients across 65 disciplines.
In an industry where skilled and experienced professionals are increasingly sought after resource, we appreciate the true value of what you have to offer. What's more, we understand that different things are important to different people in today's world of work – it's about making exactly the right connections for you as an individual.
Our reputation for contractor and candidate care, understanding what makes you tick, and finding you the best match is second-to-none. We understand the industry inside-out and seek to understand YOU and your motivations in the same way. We take the time to evaluate your individual strengths, understand the most important things to you, and establish exactly what you're looking for from your next role.