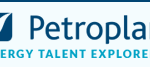 Petroplan
Under direct supervision, troubleshoots and responds to service desk tickets for software and hardware issues, including remote support of PC's and peripherals in a networked environment.
Escalates problems not resolved within established service levels.
Follow-up with customers to ensure satisfactory incident closure, and updates and closes call records for work performed.
Ensures work is performed in accordance to company policies, standards, and procedures.
Assists with installing and de-installing software, PC's and peripherals as required.
Performs own work and provides assistance to others as directed.
Job tasks, correctly performed, have minimal impact upon the viability of the organization. Error is readily ascertainable by the supervisor and can be corrected.
Skills are typically acquired through A certification or equivalent work experience and 1 year related experience in desktop support in a Microsoft environment.
Must possess basic desktop hardware knowledge, proficient use of Microsoft
About Petroplan
Petroplan is the trusted, specialist global Talent Solutions partner of choice for employers and professionals in the Energy sector. Since 1976, Petroplan has been here to help people like you make the most of the opportunities available and find the best fit for you as an individual.
Over 10,000 placements in more than 55 countries for over 550 clients across 65 disciplines.
In an industry where skilled and experienced professionals are increasingly sought after resource, we appreciate the true value of what you have to offer. What's more, we understand that different things are important to different people in today's world of work – it's about making exactly the right connections for you as an individual.
Our reputation for contractor and candidate care, understanding what makes you tick, and finding you the best match is second-to-none. We understand the industry inside-out and seek to understand YOU and your motivations in the same way. We take the time to evaluate your individual strengths, understand the most important things to you, and establish exactly what you're looking for from your next role.