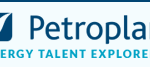 Petroplan
POSITION OVERVIEW: Lead the company's Corporate focused information technology business transformation process by fully leveraging established SDLC and project management methodology. Work directly with assigned business unit and clients, evaluate their needs, analyze the options and provide effective and resourceful business IT solutions.
REQUIREMENTS:
Function as a key contributor to a software development team
Ability to operate across various levels of the organization
Proven ability to act independently to determine methods and procedures on new or special assignments
Possess excellent interpersonal and strong communication skills
Communicate effectively, both verbally and in writing, exhibit strong listening and feedback skills
Proven ability to thrive/be successful in a fast-paced corporate environment
Track record of delivering on deadlines
Excellent analytical skills and close attention to detail
Ability to motivate and coach project team members including developers, other project managers/coordinators, miscellaneous IT staff, and management in SDLC
Ability to quickly understand and explain complicated processes clearly
Ability to quickly analyze and identify more efficient workflows/processes
Ability to serve as a change agent in the organization
MAJOR RESPONSIBILITIES:
Partner with the company's business units as well as internal teams to lead core program initiatives
Responsible for negotiating scope and representing the company's IT to different business units and stakeholders
Lead the identification of project or program purpose, scope, deliverables, benefits, priority, stakeholders, and success criteria
During evaluation of scope, ensure project strategy is in place to align with overall program goals
Collaborate with other PMs, business analysts, subject matter experts, and project sponsors to determine optimal solution options as it relates to project scope
Lead stakeholders and other project team members to prioritize collected requirements
Research, review, and analyze the effectiveness and efficiency of current solution and implementation approach
Collect and report project status and metrics to the team manager as required
Provide analysis of and make recommendations for improvement of project team processes
Develop strategic communication plan and present status, risks, costs, and goals to stakeholders
During solution identification provide business requirements, implementation costs, timing, and scope guidance
Participate in managing the company's SDLC for solutions to ensure features and functions have been enabled and optimized, are stable and scalable
Coordinate and participate in the vetting of 3rd party vendors throughout the RFP/SOW process
Help lead and direct 3rd party vendors in vended software implementation projects
Recommend process improvements both in business processes and in the SDLC
Perform other tasks as needed to deliver successful solutions
Complete all required project management documentation
Ensure staffing and training requirements are met to ensure a seamless turnover to services support team post-implementation
Perform job duties with minimal supervision
Mentor and make recommendations for improvement to less experienced team members
Other duties assigned as needed
EDUCATION AND EXPERIENCE:
Bachelor's Degree in computer science, management information systems, engineering, math, business from an accredited university or equivalent experience and certifications
4 years of experience in the domains of IT Project Management, PMP, and enterprise system implementation experience preferred
Experience in the integration and implementation of different technology platforms on a software development team
Track record of successfully leading the implementation of different types of cross-functional projects on time and under budget
PHYSICAL REQUIREMENTS:
Ability to engage in repetitive motions, including movements of the hands, wrists, or fingers
Ability to sit for prolonged periods
Ability to speak, including expressing oneself or exchanging information with others
Ability to hear, including perceiving the nature of sounds at normal speaking levels with or without correction
Ability to see and distinguish shapes with or without corrective eyewear
Ability to receive detailed information through oral communication and to make discriminations in sound
May be required to lift objects less than 25 pounds, occasionally
About Petroplan
Petroplan is the trusted, specialist global Talent Solutions partner of choice for employers and professionals in the Energy sector. Since 1976, Petroplan has been here to help people like you make the most of the opportunities available and find the best fit for you as an individual.
Over 10,000 placements in more than 55 countries for over 550 clients across 65 disciplines.
In an industry where skilled and experienced professionals are increasingly sought after resource, we appreciate the true value of what you have to offer. What's more, we understand that different things are important to different people in today's world of work – it's about making exactly the right connections for you as an individual.
Our reputation for contractor and candidate care, understanding what makes you tick, and finding you the best match is second-to-none. We understand the industry inside-out and seek to understand YOU and your motivations in the same way. We take the time to evaluate your individual strengths, understand the most important things to you, and establish exactly what you're looking for from your next role.