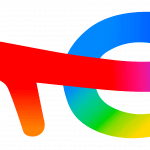 Total Energies
https://krb-sjobs.brassring.com/TGnewUI/Search/home/HomeWithPreLoad?partnerid=30080&siteid=6558&PageType=JobDetails&jobid=2056470
<!– ngIf: bFromTalentSuite && bLoggedIn && bresponsiveCandidateZone && tgSettings.BellIcon.toLowerCase()=='true' && !(isNonProfileAllowed || AnonymousLoginType=='ByPassGQLogin') && (standAloneGQ

<!– ngIf: ShowJobAlert && bLoggedIn && (Applied || (ApplyDifference
Finance, General Services, Strategy Economics Business
HOUSTON-LOUISIANA STREET(USA)
Job Description
ACCOUNTABILITIES:
The Junior Asset Economist will cover the following missions:
Liaising with the JVs, understand and be able to use their economic models.
Under the supervision of the senior economist: Build, maintain, upgrade, and use the internal TTE economic model. Understand and explain the difference outcomes between the two sets of models.
Provide economic and financial forecasts for the businesses in their perimeter, notably for Long Term Plan and Annual Budget exercises.
For all investment decisions brought by the JVs teams, run the economic simulations to be used in the internal TTE approval process.
Candidate profile
QUALIFICATIONS/EXPERIENCE:
Msc in Economics or Finance
1 successful assignment in an economic modelling position
Having participated to Long Term Planning and Budgeting exercises is a plus
Microsoft Excel power user. Knowledge in VBA is a plus.
Working level French and Portuguese is a plus.
Metier
Strategy Economics, General Finance Responsibility, Cost Control & Reporting, Accounting, Cash & Financing Management, General Services Responsibilit
Workplace location (Precisions/Keywords)
Houston, Texas
Employment type
Regular position
Experience level required
Less than 3 years, Minimum 3 years
Branch
Gas Renewables And Power
About us / company profile
Give your best to better energy and make the commitment with Total. With over 500-plus professions in 130 countries, we offer high safety and environmental standards, strong ethical values, an innovation culture and wide-ranging career development. Be part of the global team whose mission is already shared by 100,000 employees: to make energy better each and every day.