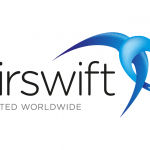 Airswift
Job description
Airswift has been tasked by one of our key clients to seek a Junior Buyer to join them in Schiedam, the Netherlands, on a 1-year contract (with great possibility of extension).
The role is split: 50% of your time is assistant role to the PPM and 50% is a buyer role
Assisting the Project Procurement Manager in running the supply chain part of the project. .
Buyer of the Services PO's and spare parts
Role with a lot of exposure as you will attend all important meetings
Possibilities to go abroad and support the yards
Ideal role for a fresh graduate who wants to grow into a supply chain management and/or procurement role
The Buyer is responsible to source, negotiate and purchase equipment/services in line with budget, schedule, quality and technical project requirements while ensuring that any procurement activity complies with Group Supply Chain strategy processes.
The post incumbent ensures the smooth execution of the orders in terms of contractual and commercial obligations.
Main accountabilities and responsibilities:
Understand the commercial/contractual requirements of the equipment/service to be purchased and elaborate the bid package together with the relevant disciplines (ie: Engineering, Asset Integrity, Legal & contract…)
Ensure that vendor qualification process is performed as per Company rules
Issue request for quotation, expedite and collect offers from bidders
Analyze the offers and identify areas for commercial or contractual clarifications in order to facilitate discussion with bidders and get offers aligned and in line with Company requirements
Develop recommendations for the bidder selection based on the input from the relevant disciplines and on the assessment of offered costs, technical requirements and delivery time in accordance with Company Ethics and Compliance rules (eg: competition rules)
Fully document the tendering process (i.e. commercial bid evaluation, recommendation to purchase etc.)
Ensure that the tactical management of the procurement process (from RFQ preparation till recommendation to purchase) is conducted appropriately and in full compliance with Company working procedures.
The measure of your effectiveness in this will be:
Number of requests for quotation processed as per plan
Number of Purchase Orders issued as per plan
Total time of the full procurement process
Demonstrated quality of deliverables (ie: commercial bid evaluation, recommendations to purchase)
 In order to lead successful contractual and commercial negotiations with vendors, you are to:
Set up package strategy with close coordination of Package Manager to lead commercial negotiations, using any possible leverage to achieve your targets and obtain competitive pricing
Perform financial/commercial analysis (market intelligence, cost breakdown structure, benchmark…) of the current scenarios, identify risks and opportunities and recommend options that can drive the final decision to purchase
Conduct internal contract check points all along the purchase order execution to ensure contractual protections are in place and to minimize contractual /financial risks
Be responsible for managing any claims with Vendors and develop appropriate settlement plan
The measure of your effectiveness in this will be:
Clear and accurate financial/commercial analysis provided to internal stakeholders
In order to contribute to the effectiveness of the global Supply Chain, you are to:
Get familiarized with deliverables provided by Strategic Sourcing and apply them at best (Group Framework Agreements (GFA), Approved Vendor Lists, benchmark, market analysis …)
Escalate issues with strategic vendors and promote areas for improvement to Group Supply Chain
Support package manager and/or operations buyer, Category Managers to enable him/her to perform the overall vendor rating
The measure of your effectiveness in this will be:
Knowledge of existing GFA prior the win phase
Ability to provide accurate feedback about Strategic Vendors
Knowledge of your market (vendors, innovations, trends)