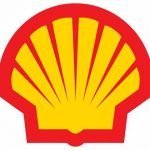 Shell
What is the role?
Shell is seeking Key Account Manager (KAM) B2B Mining to be part of a new, dynamic and collaborative start-up team supporting an ambitious customer and capability growth needed, at pace with the societal energy transition.
Purpose & Accountabilities:
Responsible for managing the economics groups in the mining and Rail sector.

The mining sector is a global focus for Shell, we need to increase market share in this sector, this is a priority in our plan for the next 5 years

Accountable for delivering the top-line volume, C3, premium and DSO targets for these accounts.

Responsible for building strong relationships with key stakeholders to drive growth.

Develop, update and implement the Account Plan covering Products, Services, Contracts, Prices, Credit Terms, Credit Limits and Debt for customers and prospects.

Lead core teams consisting of multi-functional supporting staff from Shell to grow share of wallet of existing customers and to turn prospects into customers.

Actively prospect for new business, demonstrating sales leadership around Sales 1st in particular the use of Sales Force on a daily basis as the platform for managing the opportunity pipeline.

Understand and keep track of changing customer needs and business environment to ensure the most appropriate service providers are assigned to fulfil the customer needs.

Work closely with Sales Support to manage customer set-up, amendments, pricing and rebates in a timely manner.

Provide regular updates to the S&OP team to ensure accurate forecasts are in place for both existing and new business.

Work closely with the Technical and Marketing teams to identify both Cross Sell and Up Sell opportunities.

Have knowledge of the key competitors and Mining and Rail sectors for understand their strengths and weaknesses thereby exploiting opportunities arising from these.

Accountable for driving own individual development to continuously improve competencies.

Adhere to the Life Saving Rules, ensuring that behavior reflects Shell HSSE culture and policy whether at our premises, travelling or at customer sites.
What we need from you
Must have legal authorization to work in the Brazil on a full-time basis for anyone other than current employer.

Bachelor's Degree is required.

At least 5 years of experience in sales and management of B2B customers, desirable in Mining and Rail Sectors.

knowledge of the key competitors and Mining sectors for understand their strengths and weaknesses thereby exploiting opportunities arising from these.

Good knowledge of operations, analysis of finance, investments, marketing, pricing, technology, PLM, supply chain and contracts.

Advanced knowledge of sales tools (POPSA, master chart, call reporting)

Creativity and organization are differentials for this position, with "out of the box" ideas and discipline in carrying out activities that generate Shell's value differential.

Growth opportunities are significant and a first class "hunter" is sought to help realize the growth ambition.

Demonstrated negotiation and influencing skills.

Excellent interpersonal skills, including the proven ability to manage high-level relationships with large and complex key accounts.

Ability to manage complex interfaces both internally and externally.

Kindly submit your resume in both Portuguese and English.

Fluency in both Portuguese and English is a must.

This position is available in Belo Horizonte and Sao Paulo. Willing to work in Belo Horizonte is highly preferred.
Disclaimer:
We advise that this job position is directly affected by the sale of Shell's lubricants business unit, so is most likely that this position will be transferred to Raizen in the first half of 2022, or at a later date, according to the pending regulatory authorizations.
By applying for this position, you acknowledge that you are aware that the specific Terms & Conditions and/or Work Location for this position may change in the near future.
Aviso:
Informamos que este cargo é diretamente afetado pela venda da unidade de negócios de lubrificantes da Shell, portanto, é mais provável que este cargo seja transferido para a Raízen no primeiro semestre de 2022, ou em data aproximada, conforme autorizações regulatórias ainda pendentes.
Ao se candidatar a esta posição, você reconhece que está ciente de que os Termos e Condições e / ou Local de Trabalho específicos para esta posição podem mudar em um futuro próximo.
An innovative place to work
There's never been a more exciting time to work at Shell. Everyone here is helping solve one of the biggest challenges facing the world today: bringing the benefits of energy to everyone on the planet, whilst managing the risks of climate change.
Join us and you'll add your talent and imagination to a business with the power to shape the future – whether by investing in renewables, exploring new ways to store energy or developing technology that helps the world to use energy more efficiently.
An inclusive place to work
To power progress together, we need to attract and develop the brightest minds and make sure every voice is heard. Here are just some of the ways we're nurturing an inclusive environment – one where you can express your ideas, extend your skills and reach your potential…
We're creating a space where people with disabilities can excel through transparent recruitment process, workplace adjustments and ongoing support in their roles. Feel free to let us know about your circumstances when you apply, and we'll take it from there.

We're closing the gender gap – whether that's through action on equal pay or by enabling more women to reach senior roles in engineering and technology.

We're striving to be a pioneer of an inclusive and diverse workplace, promoting equality for employees regardless of sexual orientation or gender identity.

We consider ourselves a flexible employer and want to support you finding the right balance. We encourage you to discuss this with us in your application.
A rewarding place to work
Combine our creative, collaborative environment and global operations with an impressive range of benefits and joining Shell becomes an inspired career choice.
We're huge advocates for career development. We'll encourage you to try new roles and experience new settings. By pushing people to reach their potential, we frequently help them find skills they never knew they had, or make career moves they never thought possible.