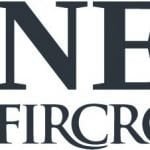 NES Fircroft
Job Description
NES Fircroft dla jednego ze swoich klientów realizującego największe projekty z zakresu budowy farm wiatrowych w Polsce prowadzi obecnie rekrutację na stanowisko:
Project Manager Farmy Wiatrowe
 
 
 
 
OPIS STANOWISKA
Kompleksowa realizacja projektu od momentu podpisania kontraktu do czasu zakończenia gwarancji:
Zarządzanie realizacją umów i projektów.
Udział w procesie przygotowania ofert i umów.
Zarządzanie pracą zespołową projektantów różnych branż.
Negocjowanie warunków umownych i finansowych z klientami.
Sprawdzanie dokumentacji projektowej.
Prowadzenie uzgodnień ze zleceniodawcami, inwestorami i dostawcami     urządzeń oraz biurami współpracującymi we wszystkich stadiach projektowania i realizacji obiektu.
Udział w uzgodnieniach formalnych ze zleceniodawcami, podwykonawcami i władzami administracyjnymi, samorządowymiw zakresie rozwiązań projektowych.
  Koordynacja i współudział w ustalaniu zasadniczych rozwiązań technicznych zawartych w opracowaniach.
  Planowanie, koordynowanie i kontrola projektów inwestycyjnych w zakresie mechanicznym i/lub budowlanym i/lub elektroenergetycznym.
  Uzyskiwanie niezbędnych pozwoleń i akceptacji urzędowych.
  Odpowiedzialność za opracowanie, realizowanie i kontrolowanie budżetu kontraktu.
  Odpowiedzialność za opracowanie, realizowanie i kontrolowanie harmonogramu robót.
  Zapewnienie efektywnego wykorzystania zasobów oraz terminowej realizacji przedsięwzięć
  Zarządzanie zespołem projektowym.
WYMAGANIA
  wykształcenie wyższe, preferowane techniczne: energetyka lub budownictwo,
Doświadczenie w branży OZE z zakresu budowy farm wiatrowych
Uprawnienia budowlane w specjalności elektrycznej lub kostrukcyjnej będą dodatkowym atutem
  min. 5-letni staż pracy na podobnym stanowisku,
  doświadczenie w kierowaniu projektami inwestycyjnymi w przemyśle ze szczególnym uwzględnieniem realizacji energetycznych w tym kotłowych,
  umiejętność koordynacji pracy zespołowej,
  bardzo dobra znajomość Pakietu MS Office, AutoCAD, MS PROJECT
  dobra znajomość zasad wyceny inwestycji, zarządzania projektami,
  czynne prawo jazdy kat. B,
  komunikatywna znajomość języka angielskiego,
  samodzielność w prowadzeniu projektów,
  odpowiedzialność, stanowczość i zaangażowanie.
OFERUJEMY:
zatrudnienie na podstawie umowy o pracę,
stabilność zatrudnienia w firmie o ugruntowanej pozycji rynkowej,
możliwość zdobywania doświadczenia,
szkolenia zapewniające rozwój zawodowy,
benefity – uczestnictwo w Pracowniczym Programie Emerytalnym.
With over 90 years' combined experience, NES Fircroft (NES) is proud to be the world's leading engineering staffing provider spanning the Oil & Gas, Power & Renewables, Infrastructure, Life Sciences, Mining, Automotive and Chemicals sectors worldwide.With more than 100 offices in 45 countries, we are able to provide our clients with the engineering and technical expertise they need, wherever and whenever it is needed. We offer contractors far more than a traditional recruitment service, supporting with everything from securing visas and work permits, to providing market-leading benefits packages and accommodation, ensuring they are safely and compliantly able to support our clients.