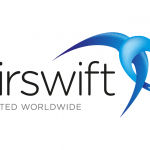 Airswift
Job description
Airswift has been tasked by one of our major clients to find a Lab Technician to work on a 12-month contract with one of our major clients.
Required Qualifications:
High school diploma (or equivalent).
1+ years experience working in a laboratory or similar technical environment.
Candidate must be detail-oriented, have the ability to follow processes and procedures implicitly, possess laboratory skills such as precision weighing and measuring, have glassware handling experience, and demonstrate operational discipline in the conduct of their work.
Computer (PC) skills; experience creating spreadsheets and reports on a personal computer. Knowledge of Excel, Word, and Outlook.
Ability to perform detail-oriented, mistake-free work.
Ability to lift up to 50 lbs.
Excellent teamwork skills.
Excellent safe work history / strong safe work ethic.
This is a safety-sensitive position and requires enrollment in a random drug and alcohol-screening program.
Candidates local to the Richmond/Bay Area required.
Preferred Qualifications:
AS / BS degree, formal training in chemistry, biology, or other science.
Experience working in a laboratory or similar technical environment.
Experience monitoring and adjusting process control systems.
Previous lab refinery experience/safety sensitive position