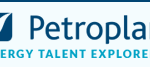 Petroplan
Lead Data and Analytics Architect
Direct Hire Role
Houston – Galleria Area
A lead role within an enterprise analytics team responsible for designing, developing and implementing analytics and reporting solutions.
An architect role requiring a forward thinking architect with deep data and analytics delivery experience.
Preferred Education:
· Bachelor's degree preferred
Required Professional Experience:
· 5-10 years of work experience implementing analytics or BI software products
· Experience leading technical implementation projects
· Familiarity with advanced analytics platforms like R, SAS, and SparkAbility
· Proficient in the Agile System Development Life Cycle (SDLC)
· Ability to gather, understand and drive resolution of projects from a cross-functional team.
· Solid understanding of the analytics design patterns
· Solid hands-on experience in PL/SQL.
About Petroplan
Petroplan is the trusted, specialist global Talent Solutions partner of choice for employers and professionals in the Energy sector. Since 1976, Petroplan has been here to help people like you make the most of the opportunities available and find the best fit for you as an individual.
Over 10,000 placements in more than 55 countries for over 550 clients across 65 disciplines.
In an industry where skilled and experienced professionals are increasingly sought after resource, we appreciate the true value of what you have to offer. What's more, we understand that different things are important to different people in today's world of work – it's about making exactly the right connections for you as an individual.
Our reputation for contractor and candidate care, understanding what makes you tick, and finding you the best match is second-to-none. We understand the industry inside-out and seek to understand YOU and your motivations in the same way. We take the time to evaluate your individual strengths, understand the most important things to you, and establish exactly what you're looking for from your next role.