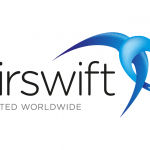 Airswift
Job description
Airswift is seeking an experienced Lead Material Engineer to join one of our clients in the oil and gas sector.
Summary of responsibilities:
Responsible for the cost-effective selection of materials and corrosion management in compliance with relevant client requirements.
Review and provide technical inputs on metallurgy related technical matters
Responsible for all Material Engineering design activities and deliverables
Manage the technical interfaces with equipment and package suppliers to ensure that the equipment and packages comply with the technical requirements & specifications of Design, Standards & Project Specifications
Participate in meetings, discussions, audits, verifications, workshops and technical reviews that relates to Material Engineering scope of work on projects and be responsible for closeout of actions identified as required.
REQUIREMENTS
Bachelor's degree in Material and/ or Corrosion Engineering or other equivalent engineering specialisation.
10 – 15 years' experience in material engineering which includes metallic/ non-metallic Material Selection for equipment and piping, Thermal Insulation, Erosion modelling and sand management, Corrosion evaluations, definition of the corrosion management strategy using Cathodic Protection/ Industrial Coating / Chemical Treatment, etc.
Prior work experience with projects in the Oil and Gas sector with similar roles and accountabilities
Knowledge of oil and natural gas industry standards such as, but not limited to, API, ASME, NACE and other relevant standards related to material, erosion/ corrosion, examination, welding processes, testing/inspections, thermal insulation etc.
Possess excellent technical communication skills