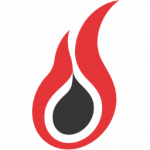 EOG Resources
<!–

–>

Responsible for assisting Drilling Engineers, Division Drilling Manager and team with all tasks performed by the group. This includes updating and maintaining information databases, gathering information from internal and external data sources, directional planning, torque & drag modeling, and permitting. This position will also involve the preparation of project information, and presentations for management meetings and conferences. Will be responsible for budget preparation and tracking.
Job Description
Job Requirements
<!–

–>

Must have 7+ years of experience in duties as described or an Engineering Degree. Must have strong computer skills including Excel, Word, PowerPoint, PI, and Oracle. Experience in Aries and mapping systems such as ArcView and Petra is a plus. Must possess good inter-personal skills and have the ability to work in a fast paced, multi-disciplined environment. High school diploma or GED required; BS Preferred.

Position will be filled at a level commensurate with experience.

EOG Resources is an Equal Opportunity/Affirmative Action Employer including Veterans and Disabled.