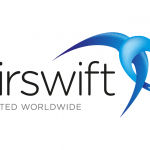 Airswift
Job description
Lead Marine Engineer
Position reports to:  Hull Engineering Manager or Delegate
Primary Objective
Support the marine systems' start-up and operation for a large and complex deepwater FPSO project in a safe, efficient, cost effective and timely manner.  The FPSO is self-propelled and has a disconnectable turret.

Ensure the project conforms to the customer's requirements and all applicable regulatory and code requirements.
Responsibilities
Lead the marine activities during installation and support offshore commissioning and operation.

Address marine system related queries and technical clarification questions from operations and vendors.

Assist trouble-shooting during construction, mechanical completion, pre-commissioning and commissioning through to start-up including operations.

Drive progress of the marine scope and ensure the equipment delivered meets the project requirements such as functional specifications, operability, reliability and availability.

Scope, review and approve aspects of work including both in-house and Contractor prepared studies and engineering.

Review Contractor's documentation during the execution of design, procurement and fabrication/construction activities, ensuring the quality of the work is in accordance to the contract requirements.

Ensure the equipment is installed correctly via creation/review of thorough installation and pre-commissioning procedures and that interfaces with all project team personnel are properly and effectively managed.

Provide engineering inputs in technical reviews to ensure technical integrity, efficiency, and safety of facilities.

Conduct inspections, factory acceptance tests, and on site acceptance tests as required.

Ensure that all work is done in a manner consistent with Company's guidelines and policies.

Manage interfaces with other EPC contracts, and the project Topsides, Hull and Subsea Team including implementation of required technical assurance on own scope.
Essential Skills/Experience
Previous technical, practical and leadership experience in deepwater FPSO projects.

Previous experience in design and delivery of disconnectable turret mooring systems for FPSOs.
Qualifications and Experience Required
Degree in Engineering

Minimum 15 years' experience in offshore oil and gas industry with a focus on FPSOs.

Must be able to work in India or obtain visa.

Technical Professional with broad and deep knowledge of deepwater FPSO design, fabrication, installation, pre-commissioning and commissioning and should have played a key role in the delivery of at least one major deepwater FPSO project involving a disconnectable turret mooring system design and installation.
Qualifications and Experience Required (continued)
Able to work within and interface with mixed teams of professionals located globally.

Have excellent communication and negotiating skills.

Team player, self-motivated, with coaching skills, persistence, and with ability to think outside- the-box.

Visibly demonstrates personal and company HSE commitment.

Demonstrates capability to proactively implement plans and follow through with sustained execution, meeting project milestones.

Able to maintain composure under pressure while providing clear and decisive leadership

Able to deal with multiple, often conflicting, goals and priorities.

Must have strong management and leadership skills and also be capable of easily and productively working in a multi-cultural team environment.