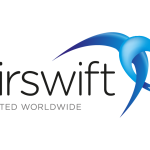 Airswift are a Global Manpower Provider specialising in the Energy, Infrastructure & IT sectors. Present in more than 70 countries around the world, our reach and capabilities in the markets we service is unparalleled in the industry.
We are working with a Major Oil & Gas operator to source for Lead of Transportation and Installation Execution specialising in offshore compression. This is a long-term contract role working on a residential basis 6-days per week / 10 hours per day. Please see details below:
Title: Lead of Transportation and Installation Execution
Start Date: Negotiable (typically within 1 month notice)
Duration: 36 months (potential for extension)
Location: Onshore (site based)
Working Schedule: 6-days per week / 10 hours per day
Job Scope:
Job Purpose
Position provides execution leadership to COMP2 Project, with support from Shared Services Integrated T&I Organization, guided by the following principles:
"One Team" project organization accountable and responsible for effective and efficient delivery of the various scopes in NFPS Compression development
While position may report to the Compression Project COMP2 Head of T&I Execution and supported by Shared Services Transportation and Installation Division Manager, position is accountable and responsible to EPC Leadership for safe and successful execution of respective T&I scopes to meet EPC and overall project objectives
Reports to the NFPS Compression Project COMP2 Project Head of Transportation and Installation Execution
Position Accountabilities and Functions include:
As T&I Execution Lead, provide knowledge and experience technical and execution input to engineering designs and installation procedures, ensure the install-ability of the design is consistent with established industry processes and effectively manage operational issue resolution through strong interfaces with both company and contractor teams delivering full alignment on the installation execution.

Through his broad offshore installation knowledge, he shall ensure that the different onshore preparations, near shore scope and offshore installation campaigns are performed safely and efficiently during every phase, including pre-commissioning and preservation, and shall be available "on call" and responsive to resolve all operational issues during that process.

Lead, monitor, and ensure EPC Contractors' deliverables and other submittals are reviewed and approved in accordance with the EPC contract

Actively engage with Interface Management to manage interfaces with 3rd party operators eg pipelines crossing 3rd party assets, other EPC contractors, QG operations

Provide T&I inputs to HAZid's, FRAs, Constructability Reviews etc

Manages marine assurance processes across all T&I EPCs marine operations activities – including vessel suitability assessments, marine assurance inspections and audits (e.g., OVID), marine warranty surveys, DP assurance

Review of transportation and installation procedures from engineering perspective such as heavy lifts, jacket launches, topside floatovers, pipeline, cable, umbilical, crossings, post installed risers including stalk ons, freespan correction, pilling, load out, float on, float off, trenching, burial, beach pull, transpooling and others

Engaged with execution planning, preparation and direct execution and operations of all aspects of the offshore installation requirements of the project including but not limited to following scope activities to ensure all key objectives are achieved or exceeded.

o    Structural T&I execution and verification including associated studies, analysis, execution procedures  (e.g. for grillage and seafastening design, jacket launch and upending analysis, design and verification of installation and lifting aids, heavy lift analysis, rigging design, pile driving, transporation, float-over, etc.)

o    Pipelines including shore approach works, beach pull, pipelay, subsea skids, subsea spool, stalk on riser, flange risers, mechanical connectors/SMARTFLANGE, SIT/FAT, pre-commissioning, preservation

o    Fiber optic cable and power/composite cable including conduit installation, beach pull, trans-spooling, cable lay, 1st and 2nd end pull up, hang off, testing

o    Umbilical including laying, 1st and 2nd end pull up, hang off, testing

o    Pipeline decommissioning

Offshore platform complex installation including transportation, float-over, heavy lifts, jacket launches, topside float-over, pile installation

Actively engage with QG Operations, Marine and Logistics organizations to solicit input, provide feedback and seek alignment with T&I execution plans

Monitor overall performance, KPIs and accurate assessment and reporting of T&I progress

Manage T&I risks defined in Risk Management and Mitigation Plans effectively and timely, and approve T&I execution design changes, coordinate all onshore and installation changes specification revisions and exceptions in accordance with the Project Management of Change (PMOC) processes.

Support MWS approval of CONTRACTOR's T&I execution deliverables

Support performance monitoring through surveillance and analytics of T&I scope – perform necessary assessments, identify opportunities for improvements, application of lessons learned

Provide execution support during offshore installation phase in a timely manner
Qualifications:
Preferred Engineering Degree or relevant on the job experience
Extensive project management experience in a senior leadership and supervisory role
Required to have offshore survival certificate and be able to pass an offshore medical evaluation.
OPITO certification is considered a plus.
Knowledge and/or Experience:
Recommended 15+ years of experience with at least 10 years demonstrated T&I project management and execution experience
Experience in multiple T&I execution and operational aspects including offshore heavy lifts, float-over, pipeline, and cable installations, load-out and transportation; with float-over installation engineering and execution experience considered an advantage
Experience with float-over installation is preferred
Worldwide experience with contractors in particular those involved in the Offshore projects
Excellent interpersonal and communication skills with a focus on teamwork and the ability to communicate and interact within a PMT
Application and in-depth knowledge of stakeholder specifications and a working knowledge of Industry standards
Technical and Business Skills:
A high level of proficiency in written and spoken English
Computer literacy involving the regular use of professional office applications and some technical applications
Ability to work on or be based on a platform or vessel