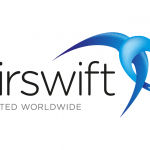 Airswift
Job description
Our client is hiring a Lead Specialist, Planning and Scheduling to join their team in Houston, TX, for one of our top clients in the Oil and Gas sector.
The Lead Specialist, Planning & Scheduling is responsible for preparing, reviewing, and overseeing the project's schedules, providing support to the engineering and management teams during the early Project Development and Execution projects (Engineering, Procurement, Construction, and Start-Up) phases of a Pipeline, Gas Compression Facility, Gas Metering Station, and a Gas Liquefaction/LNG export plant Project, as needed.
Skills:
Superior knowledge of standard EPC contract terms, including hourly, lump sum, not-to-exceed.

Computer literate, including learning and experience in word processing, spreadsheets and typical office packages, and basic computer literacy.

Knowledge and proficiency in CPM scheduling techniques, development, tracking, analyzing, updating, forecasting, and reporting.

Knowledge and hands on in scheduling software applications.

Knowledge and skilled in planning and schedule control functions including deterministic and probabilistic schedule development, schedule analytics, time forecasting, and plan vs. actual variance reporting.

Be proficient in Primavera P6.

Provide the necessary schedules to ensure the development of proper estimates and studies within a project stage and for final investment decision.

Keeps the engagement with the contractor's Planner/Scheduler during the project schedule development process in order to ensure all the schedule information is complete and accurate.

Prepare Look ahead reports to ensure readiness to progress forward works.
Make recommendations on project direction and scope.

Develop and keep update on schedule benchmarks.

Ensure proper application of risk management standards, including regular updates of the project risk register.

Understand contract strategy development and pros/cons of different strategies.

Maintain the LNG project historical & ongoing schedule data report, as well as the Projects Portfolio Summary (Timelines / Milestones) Report.
Education and Certifications: A Bachelor's degree in engineering, economics, mathematics, technology.  Equivalent combination of education, training and experience will be considered.
Experience: A minimum of 15 continuous years in a project controls environment, preferably within an oil and gas operating company and/or engineering and construction company. FERC experience and knowledge preferred.