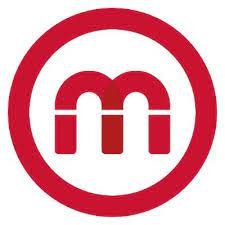 Morson
Lead Process Engineer
Warrington
Salary: £60,000 – £75,000 DOE (+ car allowance dependant upon level)
Hybrid working – 3 days onsite/2 days remote
This is a great opportunity to join a fast-growing engineering division within an established civil and industrial oil and gas organisation – this exciting new position is important to their growth strategy of providing high quality engineering, design and project services to their clients.
You will have the opportunity to work on some of the most stimulating and ground-breaking EPC projects in the UK. Professional development of their engineering team is key to their success and upon joining you would be given a personal development plan, including training and further education along with more responsibility. At the same time, you will be part of a global engineering organisation, which is a 5,000 strong community that can give you wider opportunities and the possibility to work internationally.
If you perform, then you will be rewarded with an attractive remuneration package, but also a lot of flexibility. They currently offer a 60:40 working pattern with a minimum of three days in the office each week.
Duties & Responsibilities:
–        Together with your team of engineers and designers you are responsible for the Process design within multi-discipline engineering, EPCM or EPC projects.
–        You will be capable of acting as the technical authority for the Process discipline, supporting the Engineering Manager in achieving business targets.
–        Project predominantly reside in the UK, but you will be expected to carry out projects for Europe and potentially wider areas of the business.
–        These projects will range across the full lifecycle from concept to commissioning, in both green and brownfield applications.
–        The projects will vary in complexity and size, delivered for all the major sectors (Oil & Gas, Nuclear, Energy, Utilities, Chemicals, Petrochemicals and Food).
–        You are responsible to manage and complete the Process engineering and design within budget and planning. This includes change control and consistency of the Process engineering and design with the other disciplines.
–        You shall be able to be client facing and manage the expectations of the client in relation to the project scope.
–        You are responsible for the quality of the process engineering and design.
–        You will participate in internal and external design reviews, and you are responsible for the design acceptance by the client.
–        Depending on size and complexity you may be Lead Engineer Process for one project, or for a portfolio of projects.
–        Make independent decisions on issues, providing expert technical support within Process Engineering.
–        You shall be able to lead projects in a multi-discipline environment and be capable or coordinating all Process engineering and design, with the other disciplines, Mechanical, Civil and Structural, EC&I and Automation.
Experience & Qualifications:
–        Previous experience as Lead Process Engineer, in multi-discipline projects, in an Engineering / EPCM / EPC company, in one of the above-mentioned sectors.
–        Experience of acting as a technical authority or line manager for an engineering organisation.
–        Deep knowledge of Process engineering and design, but you also have a sound knowledge of the other disciplines (Automation, Civil, Structural, Mechanical, Piping and EC&I). You will have executed process design in a capital project environment, understanding what needs to be delivered to assure a compliant design.
–        Experience of the latest tools for process design such as process simulation and other software. You don't need to be an expert user, but you need to be able to supervise, check and approve, including using remote teams undertaking simulation and similar.
–        Experience of process safety – HAZID, HAZOP, CHAZOP, PHA, SIL, LOPA, DSEAR and pressure relief.
–        You should have experience in a mainstream process industry such as oil & gas, chemicals, conventional energy.
–        Chartered or Incorporated Engineer (Preferred).
–        Sound understanding of the current British and European Standards.
–        You delegate to your team, but at the same time you know exactly what is going on in your process discipline and intervene if required.
Please submit your CV to apply.