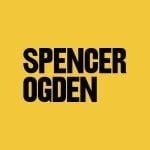 Spencer Ogden
Spencer Ogden seeks an ambitious, collaborative and high performing recruitment and/or training professional who wants to develop their career into Learning & Development as an L&D Consultant.
The Ideal candidates will use their passion for recruitment, training, and set the PACE in all aspects of their role. Specialising in the early stages of training for our top class recruiters, they will be responsible for assessing and training our Consultants from 0 – 12 months.
Programme Design
The role works closely with the Global L&D Director and EMEA L&D team to ensure that all Sales Training Programme designed are in line with the SO strategy
The role involves reviewing current Sales training and ensuring the content continues to be up to date and delivered in interactive and innovative ways
Support the SO E-Learning Consultant in creating engaging online learning content
Running effective training needs analysis with key stakeholder's including APAC leadership to ensure all products are sponsored and in line with SO competencies/skills that require improvement
Facilitation
Facilitation to a high standard, of all Sales Programmes, including; Sales Academy, Contract and Permanent recruitment specific training programmes, Advanced Sales Programme, Top billers Masterclass Programme
Facilitate learning in various APAC?locations, using a variety of innovative methods, ensuring the best learning environment for delegates
Work in collaboration with the APAC?Leadership team, APAC?L&D Consultants and previous Academy delegates to create an effective curriculum with an end goal of increasing speed to competence and improve retention
Manage the Consultant Programmes syllabus, being agile in relation to frequently adapting content in line with business needs and economic change
Work closely with HR to ensure best practice and company guidelines are being met
Stakeholder Management
Develop effective business relationships with all key APAC?stakeholders and agree resource allocation by office, with clearly defined commitments and follow up
Conduct feedback sessions with delegates Managers, providing positive reinforcement and constructive feedback
Communicating issues in a timely manner, presenting viable solutions
Build collaborative relationships with Sales and Support Services, suppliers and peers
Be a role model internally for best practice in relation to use of systems
What's in it for you?
Attractive base salary + bi-annual performance bonus
Friday 3 PM Finish
Flexible work from home policy
Birthday off as an extra paid annual leave
Superb Employee Culture!
Genuine career progression opportunities
Paid Incentive Trips
Global Transfer opportunities
World-class, award-winning training and development program
Our Requirements
Experience as a Recruitment Consultant, desirable
Degree qualified
Strong communication and listening skills
Public speaking experience
Ability to show initiative
Must hold permanent working rights in the UK upon application
Who are we?
Spencer Ogden is an award-winning global energy and infrastructure sales company, specialising in people. Our diverse and award-winning company culture ensures that everyone experiences a fast-paced, professional, and collaborative working environment. Established in 2010, we have grown exponentially, with 14 offices worldwide, over 400 employees, and 25% growth plans this year alone.
Our Recruitment Process
Application
Complete your AssessFirst online assessment
On-demand video interview (AssessFirst), and/or talent team interview
Hiring manager interview & final round
Offer and acceptance
HR onbarding and welcome to Spencer Ogden!
Follow us on Instagram, Twitter, Facebook, and LinkedIn to stay up to date with @spencerogden_emea & #LifeatSO