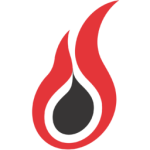 <!–

–>

Operate pumping/flowing oil wells & oil/gas production facilities. Analyze surface and subsurface production equipment performance. Perform routine maintenance on production equipment. Complete run tickets. Input daily production data into production accounting system.
Job Description
Job Requirements
<!–

–>

Minimum 2 years oil & gas industry experience with production operations experience required. Computer skill level sufficient to utilize production accounting software and to access and utilize company website functions. Good communication skills and ability to perform job with minimal direct supervision. A high school diploma or GED is required.  Good driving record required. 

Position will be filled at a level commensurate with experience.

 

EOG Resources is an Equal Opportunity/Affirmative Action Employer including Veterans and Disabled.